Sam Sebree is on the rise. While the sentiment can be overused these days, in Sebree's case, it speaks perfectly to where the American artist is on in his journey; from harnessing strong fan relationships to expanding his digital catalogue. This artist and visionary laid some outstanding groundwork this year and the future looks bright.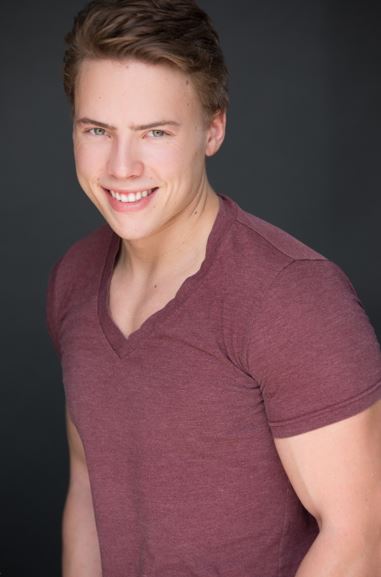 1. WHERE ARE YOU FROM ORIGINALLY?
Austin, TX
2. WHO ARE YOU, AND WHAT DO YOU DO?
My name is Sam Sebree, and I like to create art that makes people say, "what the heck is going on here?"
3. WHAT ARE SOME OF THE BIGGEST CHALLENGES AND DIFFICULTIES YOU FACE WHEN STARTING NEW PROJECTS?
Once I get a bit of momentum going on a project, it's usually no problem to keep adding a bit at a time until it's done. However, when the artist equivalent of writer's block strikes and I struggle to develop an initial concept, it can be fatal.
Sometimes you stare at a screen for hours and come up with nothing, wondering why your brain isn't working today. I find the best way to remedy this is to start creating things, anything, regardless of whether or not you think the idea is good. I find this tends to remove your brain's filter, and that's when the stellar views start to flow.
4. CAN YOU GIVE US SOME INSIGHT FOR ARTISTS LOOKING TO BREAK INTO THE INDUSTRY?
As an artist, I would recommend reading up on business and marketing. I wish we lived in a world where the best art would automatically rise to the top, but it's pretty easy to see that isn't the case. Think of your skill as a product. Strategy, branding, and audience awareness need to be present to be successful.
And in the same contradictory breath, don't worry about the approval of others. Toss the strategy out the window and remember why you do what you do: because you love it. If you start chasing success and lose sight of the process, you will inevitably go insane. It's a tricky paradox to balance.
5. WHAT DO YOU DO WHEN YOU'RE NOT WORKING?
I have a few too many hobbies for my good. I find so many things fascinating that my attention is constantly being pulled in a million directions. Sometimes my greatest challenge is picking just one thing at a time to focus on.
Currently, my two greatest obsessions outside my work are surfing and Brazilian jiu-jitsu.
6. IF YOU COULD COLLAB WITH 2 MAJOR MUSICIANS ON THEIR ALBUM COVERS WHO WOULD IT BE?
Red Hot Chili Peppers and Tycho
7. WHAT DO YOU WANT PEOPLE TO TAKE AWAY AFTER SEEING YOUR WORK?
I want to remind people that the world is ridiculous, so don't take anything too seriously.
8. WHERE CAN PEOPLE FIND OUT MORE ABOUT YOUR WORK?
Instagram is generally the first place I publish new work. My profile is @samsebree, in case you care to take a peek.
9. WHEN DID THE IDEA TO BECOME AN ARTIST BEGIN?
The days in which, as a young lad, my mom would cut off my supply of video games and have me play outside. Like, dang mom, now I have to explore the depths of my consciousness instead of playing Halo. Thanks a lot.
10. WHO IS YOUR BIGGEST INSPIRATION?
Without a doubt, Vladimir Kush. In my eyes, he is the king of surrealism.
SpotlightMagazine.ca was not involved in the creation of this content. Information contained on this page is provided by an independent third-party content provider. SpotlightMagazine.ca makes no warranties or representations in connection therewith.