FOR IMMEDIATE RELEASE
NEW WELLNESS CENTRE OPENS IN CHIPPAWA, NIAGARA FALLS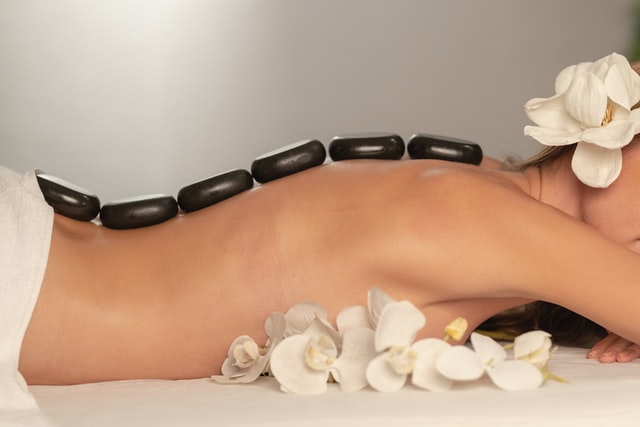 Niagara Falls, ON- Preparations are underway for the GRAND OPENING CELEBRATION of CLOVER THERAPEUTIC WELLNESS CENTRE, scheduled for Saturday, December 18th, 2021, from 11am-2pm. "We are elated to see a dream of 20 years in the making, finally coming to life", said Sal Forte and Christy O'Hara-Forte, owners and massage therapist (Christy). When asked 20 years ago while in school for Massage Therapy, where she saw herself in the industry down the road, she said "I would love to someday own and operate a wellness practice offering massage therapy and a variety of services with a client focused approach". As fellow residents of Chippawa, Niagara Falls, Sal and Christy saw the need to offer the quaint village and the surrounding communities in the Niagara Region a calm, relaxing and restful environment where clients can come in and escape the hustle and bustle of their everyday lives.
We have a fantastic team of massage therapists that range from newly registered to seasoned therapists, offering a variety of skill sets and services.
In the new year we are adding the addition of aesthetic services, operating out of a separate area in the centre, with the best equipment and products, ensuring our clients are safe, well cared for and leave their treatments refreshed, renewed and relaxed. Joining the team in January is Sarah Hebert, a senior esthetician with over 13 years of industry experience. We are incredibly excited to be offering these services alongside our massage therapy services, giving our clients the ability and choice to indulge in both forms of personal care.
Please come in and say hello, tour our centre and meet our amazing team of rmt's Christy, Leah and Tanicha. There will be delicious refreshments provided, including homemade Italian cookies made by Christy's mother-in-law. There will be giveaways, raffle prizes, mini-massage sessions offered by Tanicha and Christy and a ceremonial ribbon cutting. The Mayor of Niagara Falls, Jim Diodati will be in attendance to welcome the opening of Clover Therapeutic Wellness Centre and notes that the centre serves the Village of Chippawa and the many communities within the Niagara Region.
When Christy was asked what sets Clover Therapeutic apart from the rest of similar establishments, she couldn't help but smile and say "When you walk into Clover Therapeutic you will be welcomed like family into a friendly, inviting and relaxing space, where our therapists and clinicians will take the upmost care in providing exceptional care. We are a group of friendly, dedicated healthcare professionals with a shared passion to give our clients the best care possible and strive to surpass expectations".
Clover Therapeutic Wellness Centre reopened its doors November 3rd, 2021. Located at 3710 Main St. in Chippawa, Niagara Falls within Cummington Square. For additional information please visit our website at https://www.clovertwc.ca.
Contact information:
Sal Forte, Christy O'Hara-Forte
Phone: 289-296-4610
3710 Main St. Chippawa, Niagara Falls ON.