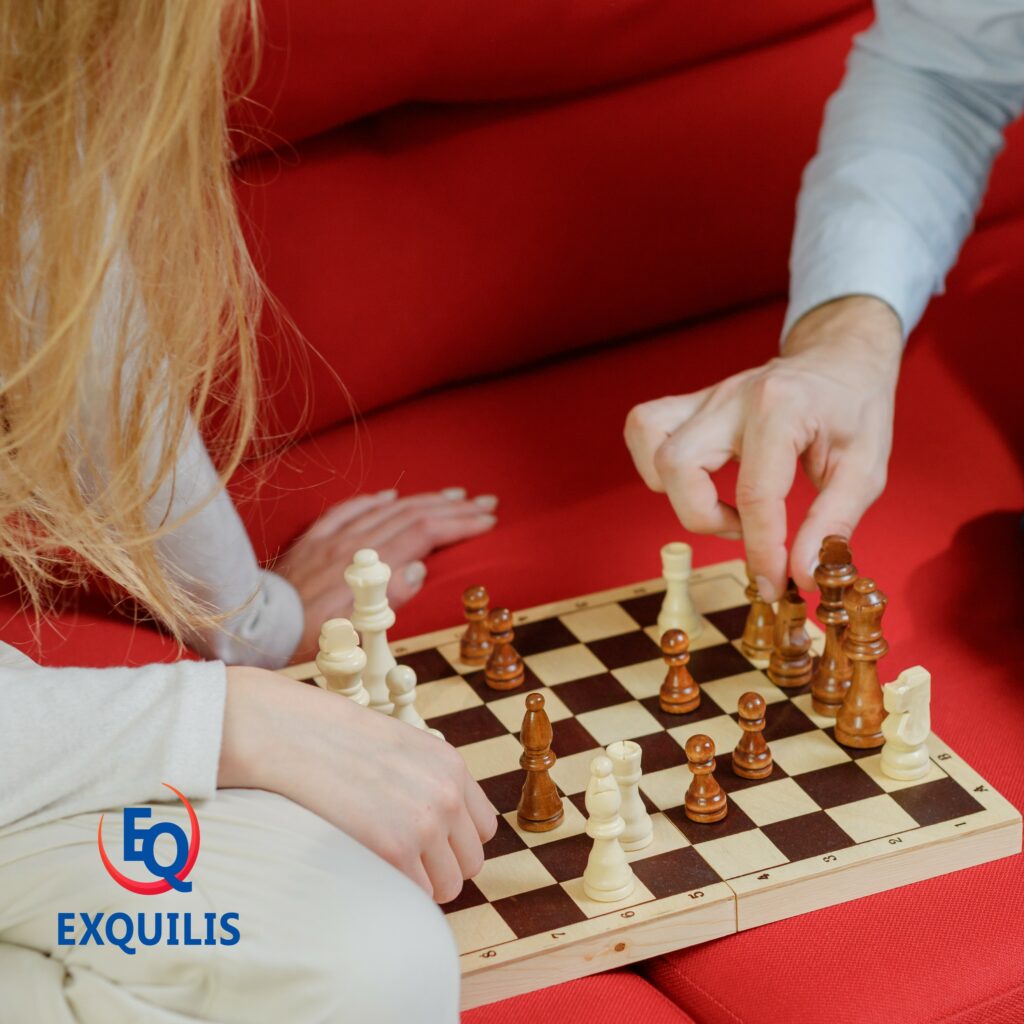 "The Rules of the Game," is the fourth single by Exquilis featuring Ellisia. It's a captivating listen, with harmonious vocals, progressive tones and addictive beat patterns. It's a song about a girl who falls in love with a boy, a special one who's quickly become the object of her desires. It is the type of track that does not need a lot of deciphering. The lyrics have a very clear meaning.
The girl has questions about the boy's feelings and what kind of person he is. She feels a strong physical attraction to him. She is not naïve, but she can't help that the sparks fly right away. Their endorphins are out of control and it feels amazing. It is more a love song than a sensual one, celebrating the enjoyment from the experience of falling in love at first sight.
The track opens with an addictive rock guitar synth riff, warbling and bubbling into your ears. The snappy rhythms and pop vocals of Ellisia easily bring your spirits up.
The listener is quickly captivated by the action as the pre-chorus goes, "To play with you is to touch fire, but I can't hide my desires," driven by a rush of emotions. The chorus emphasizes the rules of the love game. The listener relives the thrill of embarking on a romantic relationship with someone new. Because it begins as a game, there is a sense of not knowing how it will end. Simultaneously, a great need exists for the girl to feel secure in the relationship.
Exquilis, a project with two songwriters-producers, began their musical journey in December 2021 with a Christmas song that got airplay in several countries.
The members of Exquilis have perfected their skills to create music that is both familiar and innovative in their new material. Musically, they prove they can offer alternative songs, in the frame of pop music that transcends genres. They have influences of Sigala, Galantis, Jonas Blue, Zedd, and David Guetta, allowing them to explore a broad range of musical colors. The lyrics, like those of Ed Sheeran and Taylor Swift, create a tale and are inspired by everyday life.
Their aim is to produce regularly in order to leave a mark on the music landscape and let the audience enjoy their work.
Find out more about Exquilis on their YouTube channel, on their website
Release date on streaming platforms: 27 April
The Rules of the Game