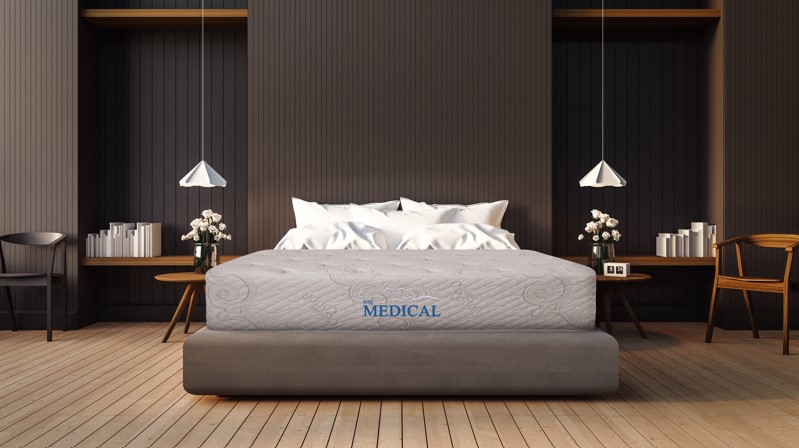 Offering a much longer-lasting use than traditional mattresses, the hybrid mattress also provides a much more comfortable sleeping experience to its users.
Of course, the benefits of hybrid mattress technologies that help you start the day more energetic and feel more energetic throughout the day by maximizing the efficiency of sleep are not limited to these.
What is a Hybrid Mattress?
The concept of the best mattress changes drastically in line with the user's physical characteristics and comfort needs. There are many different types of mattresses to allow users to find the right mattress for them. It is possible to say that each type produced has advantages as well as disadvantages. Hybrid technologies, on the other hand, strive to achieve a flawless design that minimizes disadvantages.
NSC Medical Hybrid mattress series, which are composed of various combinations of spring, visco, latex, gel and fabric technologies, which are equipped with the most advanced technologies, suitable for all body types and responding to personal comfort and needs, offer an uninterrupted and unique sleep experience.
What are the Benefits of Hybrid Mattress Technology?
Hybrid mattress models designed for different body types and age groups provide their users with a comfortable, comfortable and healthy sleep.
1. Gives Orthopedic Support to the Body
2. Offers Long Lasting Use
3. Adapts to Physiological Changes in Your Body
4. Prevents You Sweating At Night
NSC Medical hybrid mattresses are produced by considering the personal sleep preferences of people with different physical characteristics. Bed types using the most advanced sleep technologies; It supports the spine curve perfectly, relaxes the muscles by keeping the correct sleeping position, prevents circulation problems caused by pressure problems, and minimizes the possibility of facing pain and similar problems by supporting key points of the body.
If you want to take advantage of these benefits, we recommend that you take a look at our Rejuvenate 2.0 Hybrid Copper Queen Mattress product.