Simply click this link to sign up and get your Skip The Dishes discount today!
Use a Skip The Dishes Referral Code, to get $5 off $15 on your first order – good for your next breakfast, lunch or dinner! It's a new user promo to get you started on SkipTheDishes.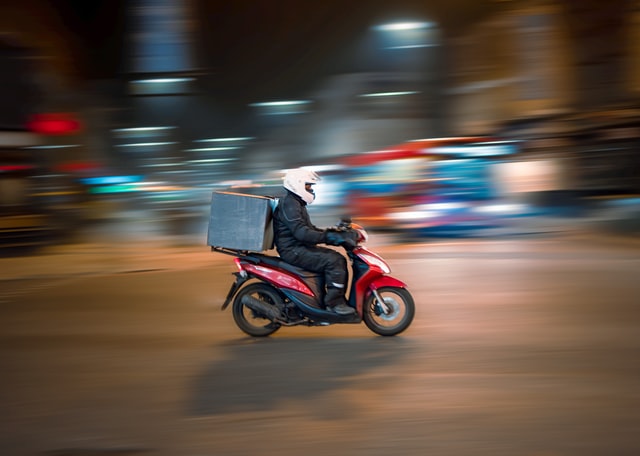 Looking for lunch or dinner options but don't feel like cooking? Order food delivery in Canada right now with a Skip The Dishes promo code and get $5 off $15. SkipTheDishes referral codes offer a great reason to get started on trying food delivery services. If you're hesitant about using mobile apps, you'll be surprised to know just how easy it is to order food from your phone.
With Skip The Dishes, you can sort restaurants by type of cuisine or location. You can also order for pick-up using the mobile app, and save on delivery fees. That being said, many restaurants offer free deliver over a certain order amount, so take advantage of those promos. Free Delivery on Skip The Dishes actually means free – no service fees or extra hidden fees – just don't forget to tip your delivery driver.
If you're struggling to decide which restaurants to order from, food delivery apps such as Skip The Dishes offer a variety of different restaurants from all different cuisines. Whether you're craving Thai food, Mexican, Chinese or Italian, you can find everything from fast food to gourmet meals served from some of the most popular restaurants in your city.

Since the pandemic, most restaurants have joined food delivery apps to compliment their own takeout and dine-in services. In big cities such as Toronto, the choices are endless. It has expanded beyond simply delivery services to serving as an important marketing tool for restaurants to showcase their menus.
If you're craving sushi, there are many choices available in Toronto, including a new chain that offers really low prices called Monkey Sushi. Satisfy your craving for sushi, sashimi, maki rolls or cooked dishes such as chicken teriyaki. Get deals on shawarmas as well, if you're craving a hearty meal from staples such as Ali Baba's or try out Istanbul Shawarma. Thinking about having pizza for dinner or a midnight snack? Besides chains such as Pizza Nova or Panago, check out the gourmet slices available at Piano Piano, new on Skip The Dishes. Save $5 now with a Skip The Dishes promo code!
If you're concerned about the Covid-19 pandemic and food safety, choose contactless delivery, where your driver can leave your food at your chosen location (such as your front door, or your building concierge). That way, you can minimize any covid risk. Once you get your food, you can also consider throwing out food packaging and transferring into your own containers. However, research has shown that food delivery is a very low risk activity when it comes to covid.
If you're hesitant about SkipTheDishes, you can also check out Uber Eats and save $10 off with Uber Eats Promo Code eats-z00qz – how do you get this promo? Simply download the UberEats app and add this promo code under Promotions.