The University of Salford, a public university – an establishment rooted in 1850 in Greater Manchester, England, recently made history by awarding the world's first ever practiced-based PhD by Published Works in the field of Cultural Diplomacy to Dr. Mosi Dorbayani, a prolific Canadian executive, who is also an award-wining author, scholar, and a highly – regarded songwriter.
In its recent official announcement, Salford's Doctoral School states: "…this PhD is the first ever practice-based research degree in the field of Cultural Diplomacy, which looks at the subject matter beyond typical International Relations or Political Science. It brings Cultural Diplomacy to the global communities around the world."
Prof. Dr. Alan Williams, the lead supervisor on this project highlights: "what makes this work unique, is the way that it combines management and business theories with international relations and the arts. It introduces new definitions, guidelines and methods to the practice of Cultural Diplomacy."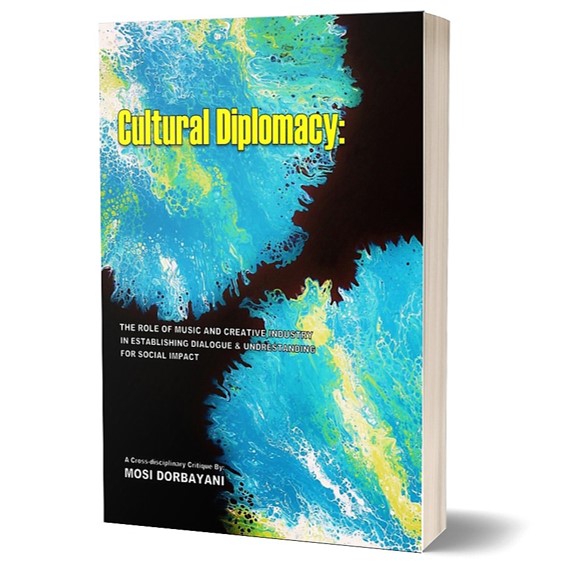 Dr. Mosi Dorbayani, Salford researcher and alumnus based in Vancouver, British Columbia, mentions: "I am glad that my cross-disciplinary research and practice have been found unique and impactful. Bringing social sciences and humanities closer to each other, and then implementing them to benefit mankind has been my passion for the past 30 years. I cherish the time I spent conducting research and writing on Cultural Diplomacy, and I couldn't imagine doing it with any better institution. Salford indeed lives up to its motto, 'Altiora Petamus – Let us seek higher things'."
This scientific, yet practice-based study drew the attention of researchers and enthusiasts in the field – as – far– as North Africa and Egypt, and grabbed the attention of WAALM Publications, a prestigious cultural publisher in the UK and Canada. In their recent social media post, WAALM officially announced that they will make Dr. Dorbayani's research available as a book – a limited-edition, via major publishing outlets such as Barnes & Noble in the USA; Chapter/Indigo in Canada; and Amazon Books across the globe in by mid September 2022.
Related links: