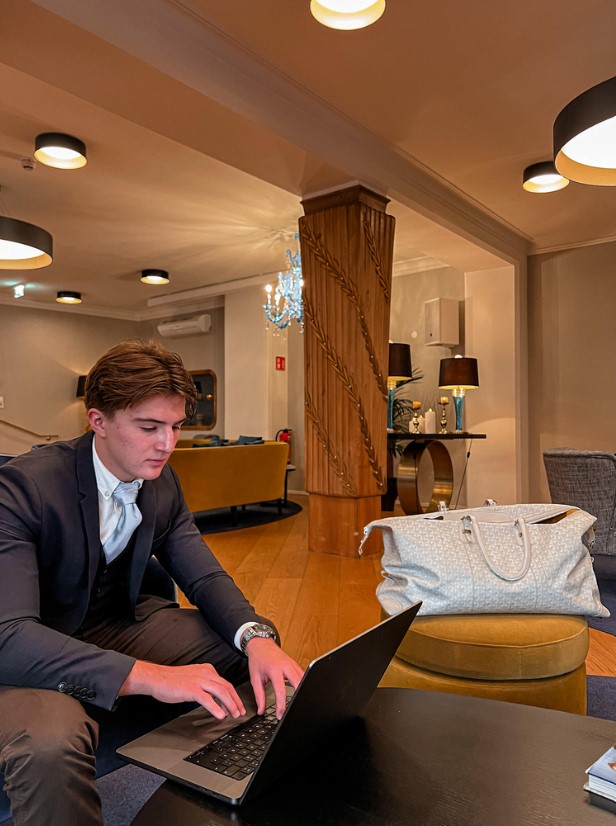 Online store design and optimization are becoming increasingly vital as e-commerce grows and evolves. In this post, we will focus on Nicolas Valentine's thoughts and skills as a 20-year-old E-commerce Professional born in Austria and now based in the UAE. Valentine is a well-known personality in the business, having built and co-founded several seven-figure brands and assisting smaller e-commerce brands in scaling globally through his venture capital firm, the Valentine Group.
Valentine emphasises the need of developing a high-converting online store with attractive design and branding. He recommends that online store operators prioritise product market fit, ensuring that their offerings fulfil the needs of their target audience. "By far the most essential factor determining the success of an online company is a good product market fit and a highly converting store," he says.
Valentine suggests value stacking and developing confidence in your brand through social proof to stand out from other online stores. "Make your offer as appealing as possible. Add freebies, free ebooks, urgency, and so on to your store so that the customer believes the deal is too good to be true "He gives advice. Furthermore, promoting satisfied clients via video testimonials and social media can assist to create trust and drive conversions.
Valentine emphasises the importance of conversion rate optimization (CRO) and A/B testing when it comes to optimising an online store for conversions. "CRO and A/B testing are critical to continually improving your conversion rate and sales," he explains. Furthermore, he recommends online business owners to ensure that their store projects a trustworthy image by displaying a large amount of social proof and positive client feedback.
Valentine also suggests an omni-channel approach to digital marketing, which includes being present on all marketing platforms in order to reduce the cost per new consumer. "Our biggest traffic drivers are Facebook and Google, although TikTok has grown significantly in the last year," he says. SEO is a long-term game that may be worked on if you want to expand your company over the next 5-10 years. Nonetheless, he believes that new technologies such as Web3, Metaverse, and AI will continue to boost e-popularity. commerce's
Valentine underlines the need of having a multidisciplinary team that can manage the technical parts of online shop design and optimization for those beginning or running an online store. He does, however, mention that there are many resources accessible for individuals who cannot afford to hire a full team, such as Skillshare, Udemy, and YouTube.
Finally, the design and optimization of an online store are critical to the success of any e-commerce business. Nicolas Valentine's expertise in the industry emphasises the necessity of developing a high-converting online store with a good product market fit, displaying social proof and happy customer testimonials, and constantly upgrading via CRO and A/B testing. By applying these insights, online store owners can differentiate themselves from the competition and prosper in the competitive world of e-commerce.