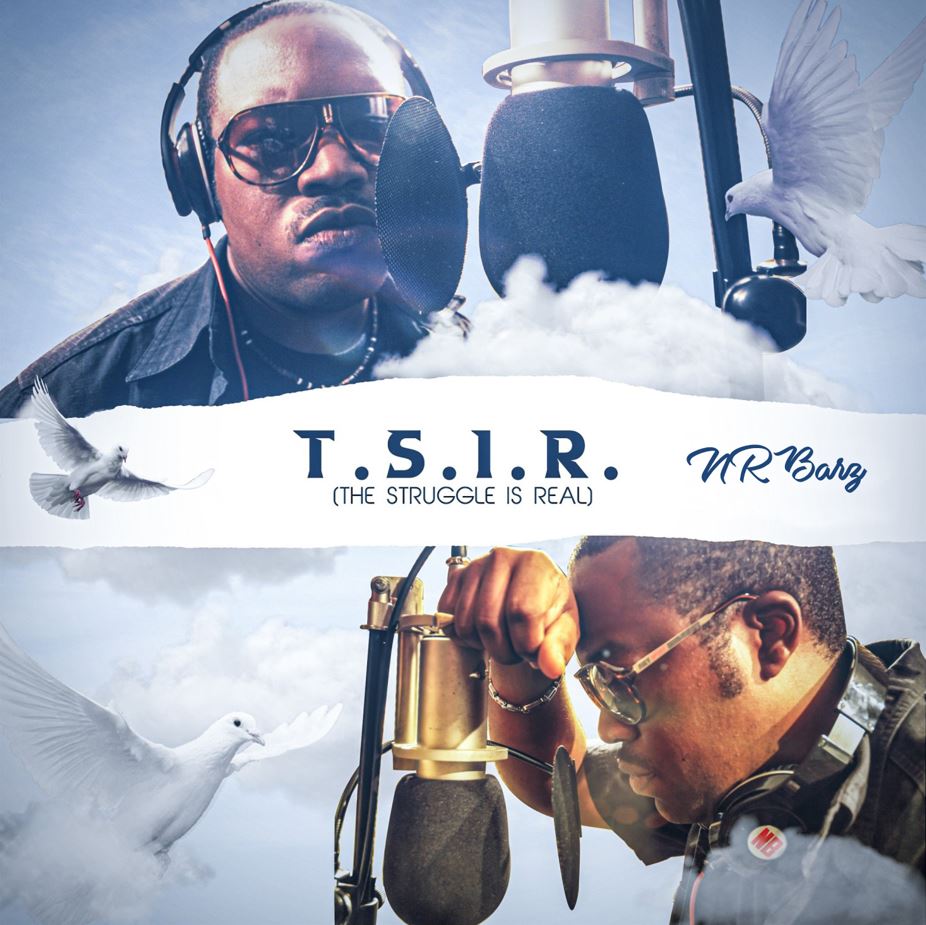 Bahamas based emerging recording artist, NRBARZ brings both authentic soul and hip-hop to another level in the highly anticipated masterpiece, T.S.I.R. (The Struggle Is Real) T.S.I.R. is an expressive and heartfelt album that conveys a deep and emotional connection behind every track. After receiving much success from his previous album, S.C.O.A.P., NRBARZ is very confident this one will share the same success with even more sounds to come.
PROUD OF ALL OF HIS HARD WORK ON THE ALBUM, NRBARZ HUMBLY STATES, "T.S.I.R." TOUCHES ON BESIDES THE AFOREMENTIONED UNIVERSAL SUBJECTS LIKE LIFE, FAITH, AND LOVE JUST PUTTING MY APPROACH LYRICALLY AND IT IS MY HOPE THAT IT RESONATES WITH THE LISTENERS, BOTH EXISTING AND NEW."
The album brings plenty of standout features, including a track sharing the album name, "T.S.I.R.", touching particularly on real life subjects. This rap piece mentions powerful black figures like Kobe Bryant and George Floyd – then following with, "The attacks should be lessons to all people, under the Creator's eyes, we are all equal".
A TRULY UPLIFTING PIECE, "LET IT GO", DELIVERS EMOTIONAL SUSPENSE AS NOBLE BARZ AND ARTIST, SKETCH, TAKES US ALONG A SOULFUL EXPERIENCE. THE TRACK IS ALL ABOUT HAVING FAITH AND LETTING GO OF DOUBT AND FEAR – ALLOWING GOD TO DO HIS PART.
"Face To Face", featuring artist Lashan, is about embracing life, being grateful despite the challenges we may face. The further we listen, the easier to be able to feel connected to our artists, as emotion pours out of each bar in this track. "Someone asked why my people have to die. I wish I knew all the answers, but I won't even try. Cause it hurts to see a life robbed by jerks whose mentality ain't worth the dirt on this earth."

Make sure to check out NRBARZ's, "T.S.I.R. (The Struggle Is Real)" album available to stream on Spotify, iTunes, Tidal, Deezer & various digital platforms!
Checkout Following Links To Connect With NRBARZ:
Beacon: https://beacons.page/nrbarz
Instagram: https://www.instagram.com/nrbarzmusic/
Twitter: https://twitter.com/nr_barz
Spotify: https://open.spotify.com/artist/6LDmYzjNGQ09siQyy11Mov
SpotlightMagazine.ca was not involved in the creation of this content. Information contained on this page is provided by an independent third-party content provider. SpotlightMagazine.ca makes no warranties or representations in connection therewith.