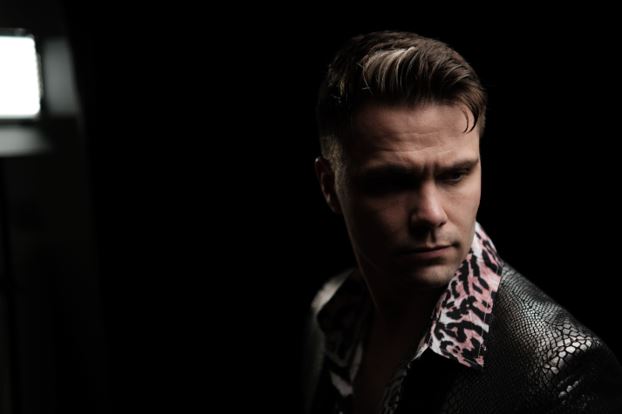 Starting to let go of the past is one of the hardest things one may experience in life. Often, we are comfortable with the known, and we usually choose known suffering over an uncertain future. We resist change and hold onto the past for far too long. That in turn, prevents us from seeing new opportunities and achieving new heights.
Perhaps every now and then, we need a push to view letting go of the past in a new light. There are times that we need someone to tell us: "it going to be alright". Someone who can remind us to have faith, have believe in ourselves and in our abilities to face difficulties. Someone who can encourage us to tackle challenges with positive attitude.
Well, WAALM Productions just found you the right person for the job!
You can have his voice everywhere you go – reminding you of what you need to hear, exactly when you need to hear it most.
Alexis Gerred, the powerful voice for the original song, 'Roads Ahead', is the one you need to get acquainted with.
Alexis is a British Rock singer and stage performer based in London, UK. He is known for his leading roles on West End theater stage productions such as 'Our House', 'Dreamboat & Petticoats', and 'American Idiot'. He also appeared on prime-time BBC1 live television in Eurovision: 'Your Country Needs You' (Runner Up) and 'Let It Shine (Semi-Finalist)'. In 2018 the self-penned debut album 'Alexis' hit Spotify, Apple Music, iTunes and many other streaming platforms, the result of which, encouraged him to create his second album for 2022.
In September 2021, Alexis was discovered by 'The World Academy of Arts, Literature, and Media – WAALM', who invited him to collaborate with famed Canadian songwriter, Mosi Dorbayani.
"Alexis is a true talent. His performance is nothing short of those done by Aerosmith or Bon Jovi. His vocal control and technique are outstanding." – Mosi Says.
'Roads Ahead', a motivating rock song written by Mosi, is Alexis first international collaboration, which is scheduled for a release from North America in Nov. 5th.
Stream Alexis's work from Spotify:
Watch 'Roads Ahead' Video Premiere:
Related / Previously on Spotlight Magazine:
https://spotlightmagazine.ca/2021/10/30/cultural-diplomacy-and-global-governance