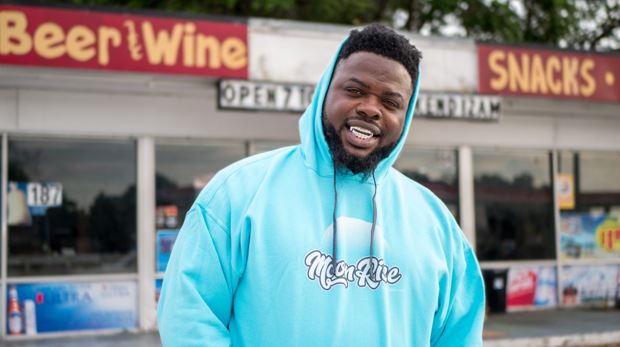 In an interview with Spotlight Magazine, TreyLibra. has had the opportunity to share his journey as a multi-talented artist. He also gives us some insight into aspiring musicians and entrepreneurs.
Let's talk about your daily routine. Can you briefly describe/outline your typical day?
My days are pretty balanced out; I'm a father, a recording artist, a videographer, and a photography studio owner. Most of the daytime on weekdays consists of editing videos I that I filmed over the weekend. The rest of my day consists of thinking, writing, recording, and of course, being active in my 10-year-old and 13 year old's life.
How did the name "TreyLibra" come about?
I used to go by Jacob Izrael, I started as a Christian Rapper, but then in 2012, I wanted a change. My content changed; I was no longer quoting bible scriptures in my raps. I didn't feel like I was being completely honest to my audience about who I was. I was living one way but rapping another. Not to say I was entirely off the deep end in sin, but I would swear in my everyday life, but I wasn't doing it on the mic. I felt like I wanted to balance out the content/substance in my raps. And as you know, the Libra scale is about balance and weighing things out. My friends called me Trey because my birth name is Tredale, and no one could ever pronounce it right, so people just started calling me Trey. So, in short, I just added the Libra. And yes, I am a Libra.
You wear many hats! What are some of the challenges of doing everything yourself?
Time, there's never enough time, and you get burned out doing so much.
Where do you draw inspiration from?
 I draw inspiration from many areas in my life. I had teachers, friends, and strangers tell me I would never amount to anything. I'm a person that loves to prove people wrong. So I'm inspired by negative thinkers. But my biggest inspiration is GOD and how he turns nothing into something. So being made in the image of God, I take on the role of a minor creator because, of course, GOD is the original creator. I like to turn small things into big things. For example, I filmed a music video with a phone or GoPro camera and made it larger than life.
What are your career goals?
I'd like to own several recording studios and photography studios around the world. I mean to own the studios' property, but have them all made out of shipping containers, but modernized.
So, what does the rest of the year look like for you? What's dropping next?
I'm working on Remixing an older Lp of mine, BLACK RECLUSE, and re-releasing it to the public via streaming platforms. I'd love to land a few significant features on it.
Stay connected with TreyLibra.
Instagram