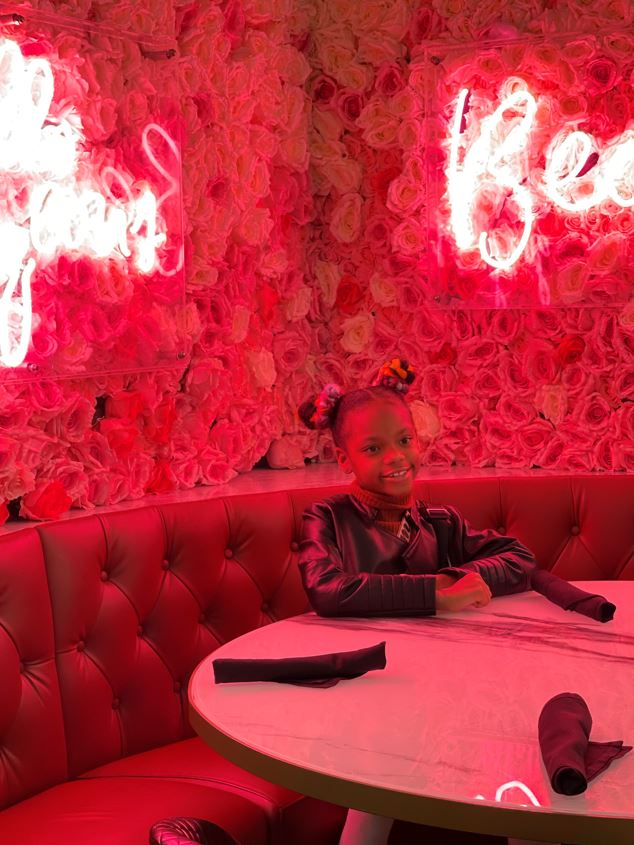 Not many of us at the age of 9 are as successful as Mariana MaLyn Donnelly is. In fact, Mariana at the age of 9 has a career that many working adults in the industry dream of. She is impressive. It's important to remember that working in the industry is not always glamorous and kids also have to attend school while at work. It's a balancing act for sure. However, growing up in the industry gives Mariana a chance to work and learn from talented adults like Tiffany Haddish and Amber Mark. If you have not heard of Mariana yet it's only a matter of time before you do.
Mariana "That's So Mariana" Donnelly is a 9-year-old Irish-Liberian American girl who's come onto the scene this past year with a sparkling charm and the ability to warm everyone's hearts. From humble beginnings in Minnesota to stardom in California, Mariana has gained the respect and attention of her peers in LA, especially a bond with Debbie Allen. Mariana tried out and landed a role in this year's musical, Debbie has grown close to Mariana through numerous frequent rehearsals. Mariana's passion for music has really shown with others taking a liking to her. Dancing at a young age and singing along to songs from a very early age has set Mariana on pace to become an early success, even a superstar.
Mariana's main focus in the music industry is Afro Beats type music and she just released her first single called "Beach Besties" with her father which is now on all platforms. The song has a happy vibe to it that makes not only kids want to dance to it, but also teens and adults. The catchy "I wanna go to the beach with my best friends" has everyone singing it and wanting to hear it over and over again. She recently released her music video for the single, that premiered on October 17th. It is said that the video will appear on either BET or MTV sometime this year.
"Beach Besties" now has over 80k streams across platforms, and is still counting. The music video for the song however definitely has brought the song to life on another level. Shot by the talented Film Rat Productions, there was no doubt this video was going to be beyond amazing. In the music video, you'll see some familiar faces such as Journey Christine, Tha Rift, Charlie Rose and a few others. The "Beach Besties" visuals has already hit over 31k views on YouTube in less than a month. If we could like this video 1000 times we would! The music video takes place mainly on a light house beach location, and then a low-key swimming pool, with a turtle as a permanent resident of the property. In the beginning part of the video you can see That's So Mariana, Journey Christine, and Charlie Rose laying on the beach sporting a cute mermaid outfit. A little girl approaches, wakes them up, and signals them to come with her. From there the girls have a ton of fun from dancing around on the beach to splashing around in the relaxing pool. Anyone with the power of friendship and leadership skills will have the power to build a strong future. As you take away Mariana's message in her song, be sure to go check out her social media (@thatssomariana and stream "Beach Besties" on all platforms. We are excited to see what she comes up with next.
FOLLOW "That's So Mariana" on the following social networks!
Mariana's Brands 
Reignbow Drip Website: Www.ReignbowDrip.com
Reignbow Drip Instagram: www.instagram.com/reignbowdrip