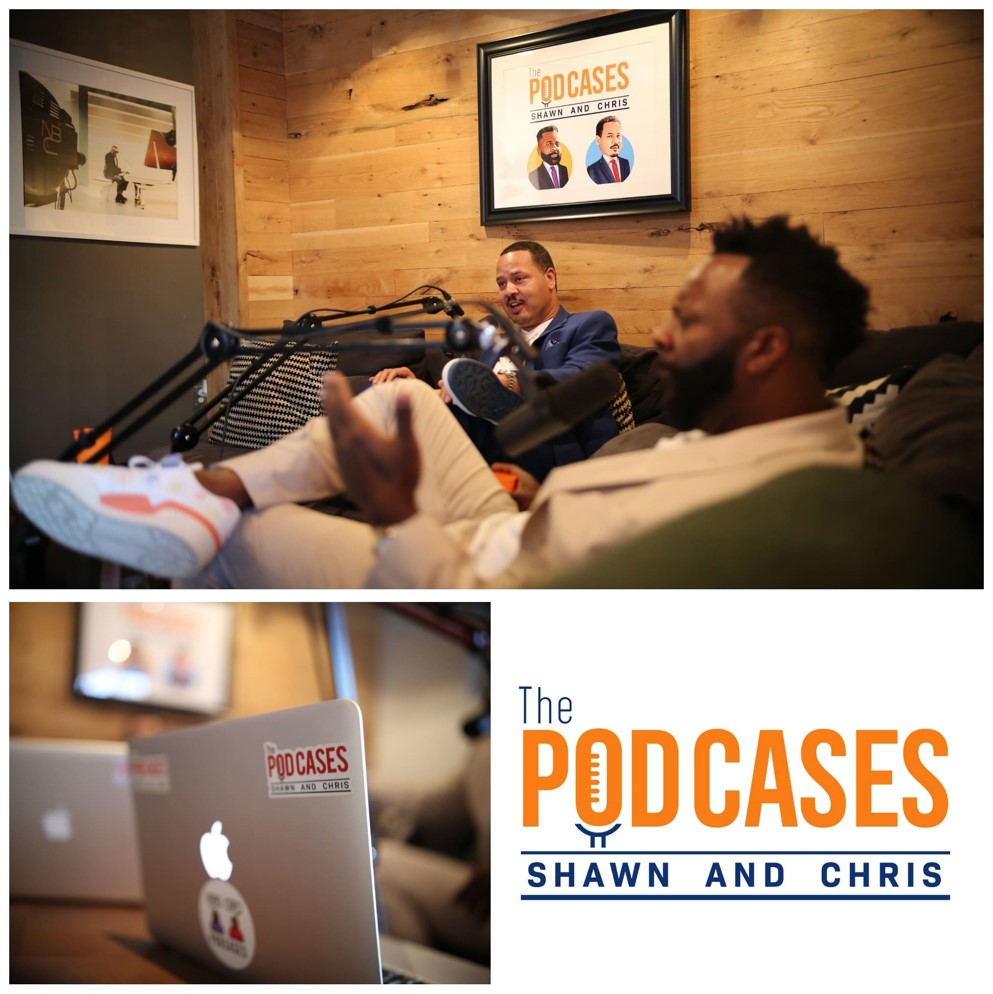 Shawn and Chris have been friends for almost 25 years, going back to their days as roommates at Shaw University in Raleigh, North Carolina. Their podcast, Podcases, reflects their relationship by enabling them to talk about everything. Their slogan "No Holds Barred" makes them the originators of Opinionated Facts.
In March 2021, they debuted their first episode and have since become a worldwide sensation. They are the best buddies and seeing them makes individuals miss their friends and the time they spend with them because of their deep relationship. Contrary to a popular belief that friends can never be business partners, they have proved everyone wrong.
Shawn and Chris are the originators of opinionated facts. What do we mean by that? Opinionated facts are the backbone of their podcast. They take a topic that they're interested in and then do thorough research on it so that when they give their opinion on the matter, it's backed up by cold, hard facts. They're not afraid to speak their minds, either. If they don't like something, they'll make sure you know about it. But they always do so with a sense of humor and a healthy dose of self-awareness. That's why their podcast is so entertaining. You never know what you're going to get with Shawn and Chris. But you can be sure that it'll be engaging, informative, and above all, entertaining.
The podcast is a way for the Shawn and Chris of them to talk about anything and everything under the sun. They cover various topics, from movies and TV shows to current events and their own personal lives. The great thing about the Podcases podcast is that it's relatable and interesting for listeners of all ages. Shawn and Chris know how to podcast. They make sure that each episode is packed with information, humor, and entertainment. Whether it's Shawn sharing his latest findings on the internet or Chris riffing on the latest news story, there's always something for listeners to enjoy.
But it's not just the content that makes their podcast great. Shawn and Chris have a natural chemistry that makes their banter enjoyable to listen to. And they're not afraid to poke fun at themselves, which only adds to the show's overall appeal. While most shows tend to focus on one or the other, Shawn and Chris manage to infuse information, humor, and entertainment into every episode. As a result, their listeners are engaged and entertained from start to finish.
What makes them different from other podcasts? They're not just talking about the issues that affect us. They're also giving listeners the chance to have their say. Shawn and Chris open up the floor for listeners to call in and share their thoughts on the topics under discussion. Shawn and Chris have a unique way of engaging with their listeners. They make sure to ask their followers for input on the issues they cover, as well as which guests they should have on the show. They also like to have fun with their listeners and often make jokes and light-hearted banter. This makes the show feel like a conversation you're having with friends, which is why so many people are drawn to it.
This makes this duo the perfect host because they don't shy away from difficult conversations. They're always willing to talk about tough topics and help their listeners learn more about them. Their podcast is an excellent resource for anyone who wants to learn about various stuff interactively. They provide listeners with in-depth information and lots of resources to continue learning after the podcast ends.
Shawn and Chris are two of the most down-to-earth podcasters you will ever come across. They're candid and open about their lives and never shy away from sharing personal stories. They're also hilarious, and we guarantee you'll be laughing out loud while listening to their episodes. We love that they're so relatable and make you feel like you're just sitting down chatting with your best friends.
Instagram: https://www.instagram.com/podcasesofficial/
Linktree: https://linktr.ee/Podcases