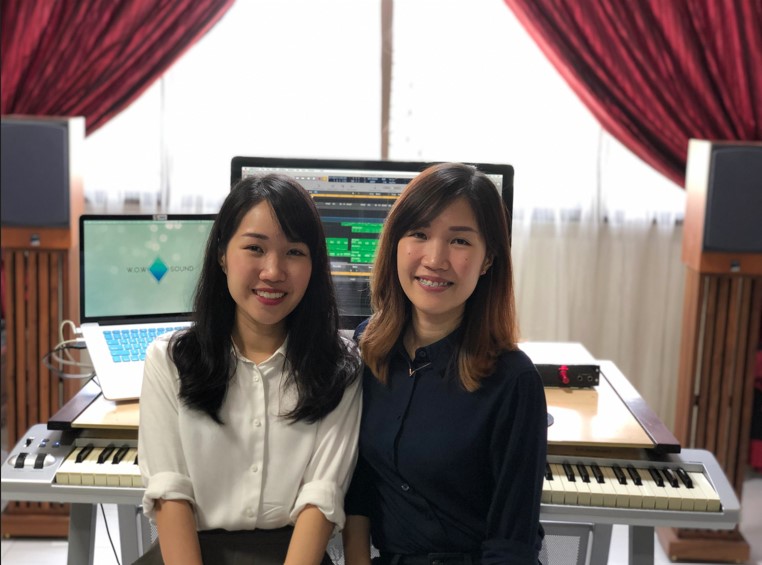 When most people think of video games, they think of fun and entertainment. For twin sisters Sing Huey and Sing Ern, video games were a way to escape into another world. A world where they could be anything they wanted to be and do anything they dreamed of.
More than just the games itself, it was the music that really transported them to another place. They loved the way the music in anime and RPGs video games would set the tone and create an atmosphere. It was like the music was telling a story itself.
This love of gaming and anime music led the sisters to pursue a career in composing music for games and anime. They describe their music as greatly inspired by Japanese game music composers because of the many Japanese RPG and MMORPG games that they played in their youth.
In 2015, they founded WOW Sound, a platform dedicated to providing game developers with high quality, royalty free sound effects and music.
WOW Sound has over 2500 sound effects and music tracks in a music library with robust filtering and sorting features. The sisters continue to add new music and sound effects regularly, making sure that there is always something new for developers to explore and use.
"We noticed that some music composers don't earn much from releasing their music on the various music streaming platforms. We hope that every music composer can write the music they love and get fairly compensated when their works are used." explains Sing Huey.
They now plan to work with more artists who love writing for game music to continue growing their music and sound effect library. They also started a subscription model for content creators who need a massive amount of music but cannot afford to licence tracks on a per-track basis.
"We are still experimenting with this business model, but we believe it is a win-win situation for both the artist and the content creator."
–
If you are a game developer or music composer looking for royalty free sounds, check out WOW Sound.
If you are interested in seeing how the sisters create sound effects for games, check out their Youtube channel: https://www.youtube.com/c/wowsound/