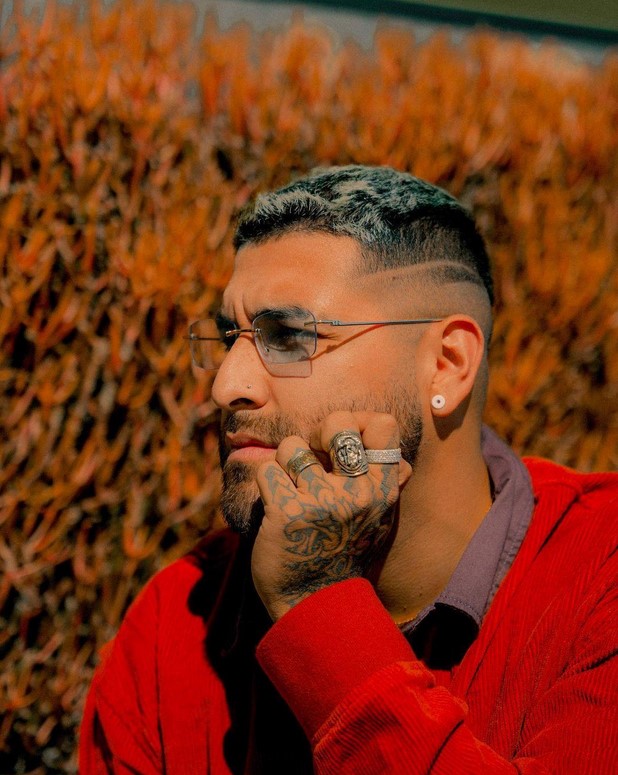 Musician 12ayo has a fascinating backstory; he was raised in East Los Angeles, California. A native of Mexico and El Salvador, 12ayo's introduction to the music industry began with an accidental meeting in a barbershop. His barber sensed that 12ayo had talent and inquired whether he had ever considered music as a career. Though 12ayo lacked any musical training, they were interested in giving it a shot nevertheless. He wrote his debut song, "Muevelo," after teaching himself the fundamentals of music production from YouTube videos.
A few albums and EPs later, 12ayo is a seasoned music industry veteran. A special place in his heart goes to an EP that came out on Valentine's Day. The EP was inspired by a period of sadness that 12ayo went through; it allowed him to creatively process the stress of the breakup as well as some repressed memories from his childhood.
12ayo's approach to making art is one of a kind and driven by his feelings at the time. Before pitching the idea to his producer, he makes sure it's a calm and relaxed setting. 12ayo takes in the beat as it is being made and allows his feelings to flow freely. Then, once the beat is finished, 12ayo enters the studio and begins babbling until he finds the tune that hits home. After that, he begins the creative writing process, taking care that the song's words, melody, and beat all reflect his emotions and the tale he wants to portray.
12ayo was unprepared for the reality of being a solo musician/producer. Aside from the immense joy and fulfilment he derives from putting out new music, he also relishes the chance to grow as an artist. He also values the true relationships he's formed with other artists who understand his hardships and share his interests. Beginning any endeavour is rarely without its share of difficulties. Initially, 12ayo had trouble projecting his voice, but with the help of a vocal coach, he was able to overcome this challenge. He had to be patient with his development and avoid inviting the wrong people to his recording sessions. Despite all of this, 12ayo is thankful to have people in his life that believe in him and keep reminding him that excellence is a process, not an instant.
Finally, 12ayo's path to the top of the music industry is fascinating because it is so different from everyone else's. 12ayo's rise from cutting hair in a barbershop to the top of the music industry is an inspiring tale of the transformative force of dedication and originality. He's always breaking new ground and creating music that speaks to him on a personal level; his work has inspired many people to do the same.
Instagram: https://www.instagram.com/12ayo.music/
TikTok: https://www.tiktok.com/@12ayo.music
https://www.youtube.com/channel/UCp0f0uaYzp1TNmjKJ8P0xJQ
Spotify: https://open.spotify.com/artist/6iBnc9NnFbAsMnxVjy5cPH
Apple Music: https://music.apple.com/us/artist/12ayo/1622969225