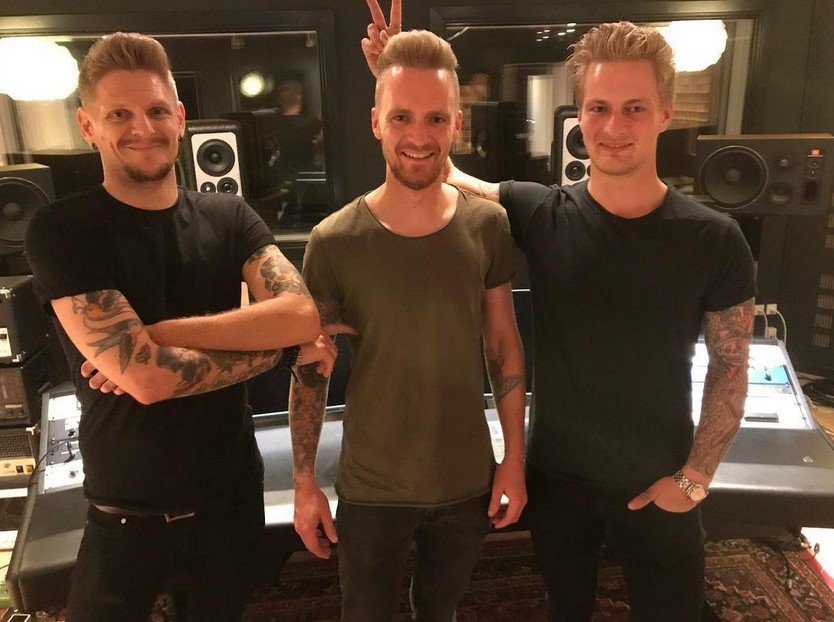 As hip-hop, pop, and electronic music have risen to prominence in recent years, rock music's mainstream popularity has declined. However, the reemergence of the four-piece rock band Heroshot, who once ruled the airwaves, is expected to give the scene a much-needed shot in the arm. With the video premiere of their new single "Legends" on May 22nd, Heroshot hopes to remind the world why rock music has always been such a potent and expressive force.
Heroshot's explosive vitality, catchy melodies, and unrepentant demeanor propelled them to the forefront of the rock scene. Ryan Shaw, Adrian Cole, Sam Matthews, and Daniel Peterson formed the band and received praise for their unique blend of traditional rock and contemporary influences. After a lengthy period of touring and recording, however, the band members felt the need to spend some time away from the limelight.
While Heroshot was on hiatus, other rock subgenres rose to prominence. There were always die-hard rock fans and active rock bands, but rock's popularity among the general public declined. Everyone in the business missed Heroshot, a band that connected die-hard rock fans with newcomers.
With Heroshot's upcoming comeback, the rock scene is full with anticipation. As the first new music from the band since their hiatus, the upcoming visual premiere of "Legends" has generated significant anticipation. They want to know how the band has changed and if their new song will have the same impact that made them a major player in the rock music industry.
Heroshot's return has the potential to have an impact well beyond the band's current fan base. They were the pioneers of rock music, and their comeback could pique the public's interest in the form once again. Heroshot can bring the world back to the raw emotion and intensity that only rock music can give with their tremendous performances and catchy hooks.
The rock world is anxiously waiting for Heroshot to release their new album. If "Legends" and the follow-up album live up to expectations, the band may easily be at the forefront of a much-needed rock rebirth. It's possible that rock music may reclaim its place in the world with a reinvigorated Heroshot at the helm.
In conclusion, Heroshot's return to the stage is more than just the band's own revival; it's a sign of optimism for the future of rock music as a whole. A new generation of rock musicians and fans may be inspired by the band's innovative fusion of classic and modern rock sounds. The rock music world is holding its breath to see if Heroshot's comeback heralds a new era.