Just north of the historical center of Athens, Greece is the Metaxourgeio District. It has been home to artists and writers, such as poet Tasos Livaditis, who grew up there in the mid-20th century.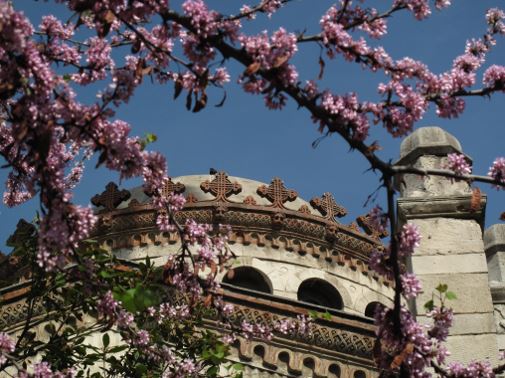 Livaditis left his schooling at the Law School of Athens to dedicate himself to the Resistance during World War II, and he would continue to be politically active throughout his life. He published his first poems in 1952, and his early work "Battle on the Edge of the Night" and "This Star is For All of Us" shaped him as a major representative of the Postwar Generation.
His work ranges from revolutionary to existential throughout the course of his life, and his sincerity filters through all of his words regardless of the subject. Some of his verses, like the following, are fierce, charged with the social and political atmosphere he was surrounded by:
"If you want to be called a human being, you will never stop fighting for peace and justice."
You can experience the rest of this poem titled "If You Want To Be Called a Human" in the following video which includes English translation here: If You Want To Be Called a Human
He also focused on social and personal issues, particularly later on in his life. He leaned into humanism and existentialism, and many of his verses are quite soft, emotional, and nostalgic:
"If they gave me all eternity without you, I would prefer a little moment by your side."
"Silence makes the world bigger, sadness more just."
Throughout his life, he was exiled, imprisoned, censored, and rendered unemployable for his Greek Leftist views, but he continued to write under pen names for magazines and other publications.
He was known by other artists and poets to embody the values he wrote about. His poetry has been adopted into song by people such as contemporary Greek musician Mikis Theodorakis and translated into many languages. Now, one of his legacies is being a poet of love.
After suffering a decline in population in the late 20th century, Metaxourgeio District, where Livaditis grew up, is re-emerging as an artsy heart of Athens. The neighborhood is in the midst of a transformation—it is becoming a hub of creativity, culture, and activity. Lively artistic establishments, such as galleries and museums, have emerged in the area making it a particularly welcoming spot to artists and travelers. A sense of community is emerging amidst efforts to beautify the public spaces with urban gardening and murals. In 2018, it was included at #4 on Time Out's Top 50 Coolest Neighborhoods in the World.
Figures like Tasos Livaditis are, in part, the legacy of Metaxourgio, and this artistic presence is now being revived for artists to delight in and contribute to. Visit Avdi Square, the center of the neighborhood, which hosts occasional festivals and gatherings, including dance and musical performances. Come, explore, meet other artists, poets, and travelers, collaborate, and be inspired.
In the words of Tasos Livaditis, "The world only exists when you share it…"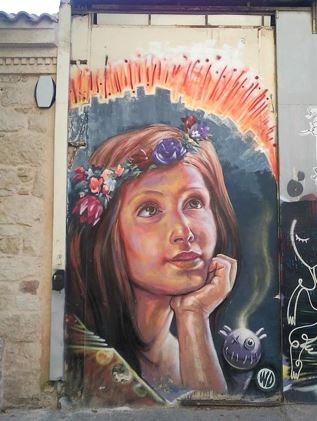 You can discover more of the Metaxourgio District by viewing the photographs here: https://www.flickr.com/people/metaxourgeio/
References:
https://frapress.gr/2018/11/tasos-leivadiths/amp/
https://en.wikipedia.org/wiki/Tassos_Leivaditis
https://en.m.wikipedia.org/wiki/Avdi_Square
https://www.thessalonikiartsandculture.gr/blog/dimitris-symeonidis/tasos-leivaditis-o-poiitis-tis-pio-omorfis-outopias/
https://www.flickr.com/photos/metaxourgeio/33788831830/in/photostream/
https://youtu.be/P3ruYKtLUao
https://www.yahoo.com/news/time-releases-picks-top-50-coolest-neighborhoods-world-112354367.html?guccounter=1
SpotlightMagazine.ca was not involved in the creation of this content. Information contained on this page is provided by an independent third-party content provider. SpotlightMagazine.ca makes no warranties or representations in connection therewith.