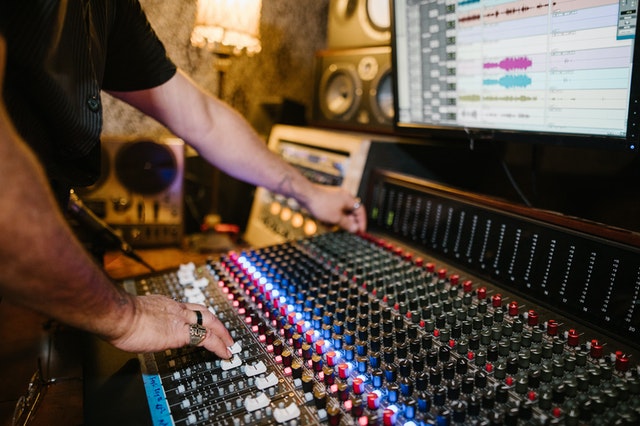 Thanks to all the available technology, starting your career as a music producer has never been easier. Today, to start producing, all you need is a laptop with a DAW, a pair of headphones, and the desire to learn. You can find most of the learning material online on YouTube, and if you have problems or questions, all you have to do is google it. However, as a mixing and mastering engineer ekmixmaster.com I deal with a lot of beginner music producers, I would like to give you some tips you might be unaware of to help you launch your career in music production.
Lower your expectations
When you are just starting, producing may seem easy, taking into consideration the amount of free and paid tools available at your disposal. However, as you go further, you will understand that producing is very complex, and there are a lot of skills you need to master. Knowing the DAW is not enough. You have to develop your sense of rhythm and train your ear to determine pitches, chords, and scales. So when you start, be ready to work, work, and work some more.
Learn music theory. A lot of people underestimate the power of music theory. Consequently, a lot of producers avoid learning it because it is boring and seems difficult. But let me tell you, music production doesn't have to be tedious and monotonous. You have to find the right teacher. And if you want to be ahead of your competition, basic music theory knowledge is necessary. It can help you work faster and more efficiently. It will also help you deconstruct and understand the songs of other artists.
Genius is 99% hard work and 1% talent
Many beginners get discouraged when they hear tracks of top producers and realize that their songs sound nothing like their favorite hits. Comparing yourself to others takes a toll on your mental health. It seems that you will never be as 'talented' as that other producer. Remember that you are comparing yourself to the aces of the industry who have been in music production for years. And I bet their talent has nothing to do with their success. All the people you admire have put in hard work every day to get to where they are now. And they had to google how to mix kick drum at some point in their career too. So if you consider yourself not talented enough, just your hard work is what matters.
Keep up with the tide
Technology is our blessing and our curse. Thanks to technological advancement music production has become available to ordinary folks like us, but with its growth we see new software and plugins appear almost every day. It is important to be aware of all innovations to stay ahead of the game.
Figure out your motivation
To have a clear sense of direction, it is crucial to figure out your motivation and goals as soon as possible. It is important to stay true to your long-term goals. You also need it for tough times, when you will feel like giving up. Trust me, everyone feels this way from time to time. To feel better and find your passion again, you will need to know why you are doing this.
So there you have it, tips on starting as a music producer. I hope that you have found something interesting and helpful.
SpotlightMagazine.ca was not involved in the creation of this content. Information contained on this page is provided by an independent third-party content provider. SpotlightMagazine.ca makes no warranties or representations in connection therewith.