Art is that high class message that a group of talented people worked to adopt from generation to generation. some of them had used his talent well , while others had used it in the wrong way . In every place and time, we encounter ambitious young talents seeking to prove their existence through the various arts they present , and the clever lucky one is who has shaped his talent in a way that serves his country ,and has developed it to promote the newcomers from the coming generations.
When God loves one of his servants, he grants him the most beautiful gifts, gifts of beauty, talent and feeling. With a unique and distinct impression , permeated by a feeling of patriotism and belonging to the nation. With a sense of duty towards future generations in need of guidance and direction , The light of this distinguished artistic talent had shined . Today we are talking about a talented person who carries within his heart a message of love and peace, That he is trying to spread through his sweet voice that enters the heart without permission, And his gentle music that touches the soul with all kindness and pride .
About The Artist Muhammad Al-anesi
The great artist with his knowledge, art and talent . Despite his young age, Muhammad Al-anesi, a distinguished young man. He gathered his dreams from all sides and turned them into a goal that he worked to achieve year after year. surrounded by some care and determination. He worked tirelessly in his studies and followed his scientific ambition. His ambition did not stop him from achieving his own business. In addition to singing, he build his own business in the import and export of woods. His tendency to stability and his belief in the family and that playing the role of father are One of the most important aspects of life, pushed him to create a family that resulted in a child. He is currently residing in Indonesia, Jakarta, to continue his dreams and planning for the future from there.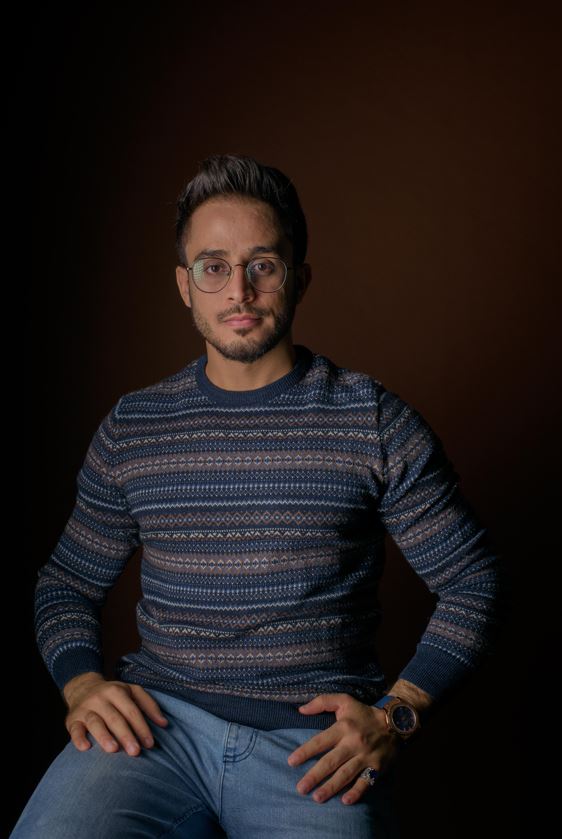 His Artworks
Every hard worker will take a share in this life. And whoever strives the success , it will be his ally. His musical experience resulted in several songs , including the song "Your Eyes", which he released seven years ago .with a unique melody and calmness that enchants you to take you with every tone to a world of creativity . And its cheerful words describes his love for his darling .
It was followed by the song " she told me I love you" four years ago, with its calm melody and wonderful words full of longing and eagerness .
In addition to his latest artwork, "Algharam Alsah " Song, which he released a month ago, in which he maintained a calm relaxing melody pattern with charming tone and vibrant lyrics.
His Hobbies
His hobbies includes : golf, horse riding, billiards and swimming. In addition to exercising and going to the gym.
His Upcoming Artworks
Artist Muhammad Al-anesi is working now on releasing a group of Yemeni and Gulf artworks.
In the end, art is not just words stacked on top of each other, nor random melodies of musical instruments, but it is science, love, ambition, passion, practice and talent from God . And this was proven by the young Muhammad Al-anesi through his high class artistic impact , and his unique sound quality full of tenderness and feelings.
Through his message, he presented the finest types of art with a pure voice and infinite ambition, always striving for the best. a young man who turned the human feelings into love song , life chord and soul melody.
SpotlightMagazine.ca was not involved in the creation of this content. Information contained on this page is provided by an independent third-party content provider. SpotlightMagazine.ca makes no warranties or representations in connection therewith.