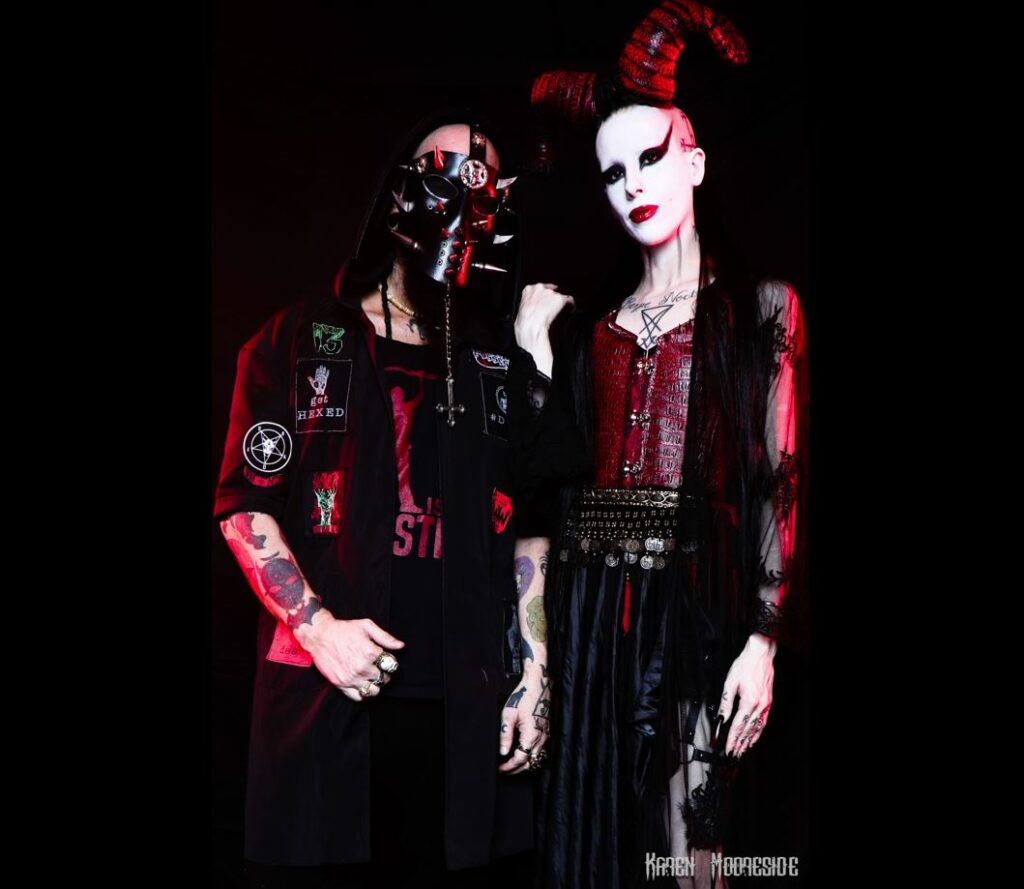 Whatever your opinions may be of LUNA 13's evolving blackened 'bass music' sound, one would be hard pressed to argue that they are not one of the most visually arresting bands on today's scene. Their current live show is a feast for the eyes as well as the ears. Luna 13 is a hybrid between 'bass music' and ' black metal' and with this combination you have a unique blend of production and live show. Yet for the bass music scene, they are advanced as they give you enough live to entertain a metal head that would look down upon the "hear to stay" electronica scene. I was right to stay an extra day to see Luna 13 before heading back to my home in Montreal.
Dr Luna, producer and founder of Luna 13 has orchestrated a great live show and one of the heaviest sounds I have ever heard. If you don't like the live production element you still have to be in awe of one of the most brutal sounds in the scene. Lilith Bathory puts on a darkly beautiful show and her horror-vocals bounce off and on a vocal track underneath which produces a brutal effect reminiscent of several black metal bands out there.
Luna 13 presents a dark reality for metal music, like a future prediction that one day a bass music project was going to create one of the darkest sounds you have heard. Insert Luna 13 and that time is now. I watched a metal head run out the door as they were performing, complaining about the production element of Luna 13 yet I knew he was upset looking at a new brand of metal that is just simply "ferocious." Luna 13 is the future that no metal head wanted yet they weren't expecting it to sound and look that good. Luna 13 is one of the darkest bands on the planet and has uniquely created a musical nightmare. Their performance at the whisky was on point. Both Dr Luna and Lilith Bathory are Witches and not those fluffy kind. Luna 13's message is the occult and they wield their mystic power through sound.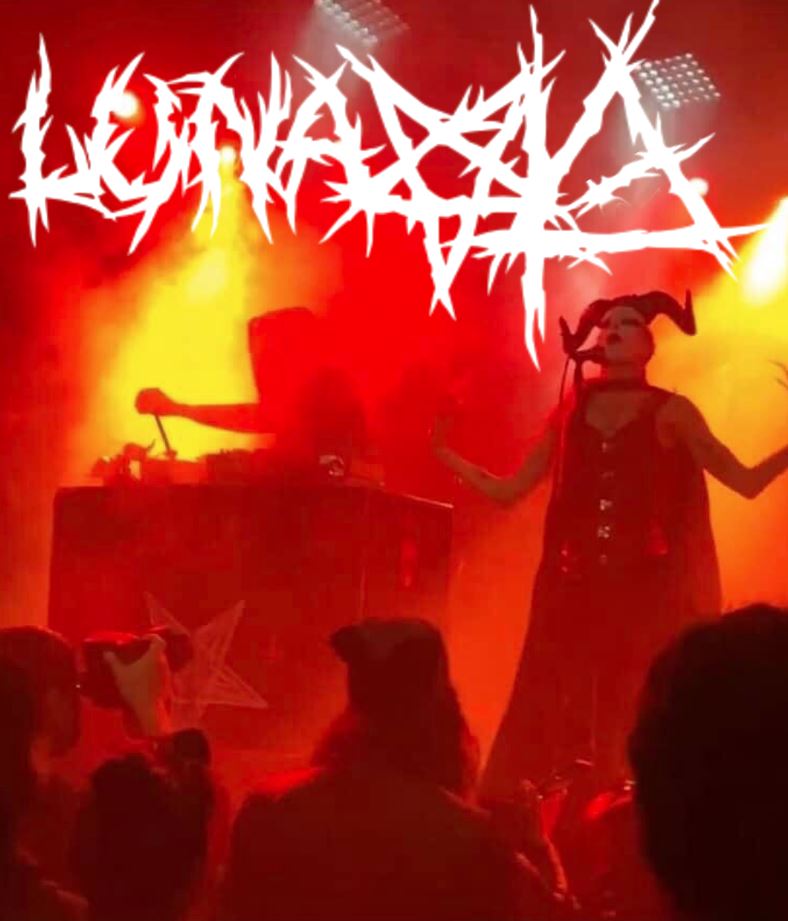 Luna 13 has become a modern-day Alice Cooper with live ritual horror. Vocalist Lilith Bathory remains the primary focus of the show, and her incredible stage presence never fails to pull the crowd into her embrace. The band opened with, "Cursing the Sky" and closed with their fan's personal favorite, "Upside Down." The songs in between turned the group's attention to their latest album, Gorgo from which they delivered six tracks including; "Dig","Til There's Nothing Left," "Gorgo," "Unborn," "Sacrificial Lamb" and my new favorite song "Hear My Call." The only song from their old catalog they performed live was the monster "Leviathan."
The whole night was filled with awesome talent. I arrived to see Red Devil Vortex, a band that did a good job sticking out in a saturated genre of Metal and Bonnie Brae that was loaded with talent and incredible musicianship. My only complaint was the lack of congruency amongst the bands regarding genre. From metal, to cover rock to blackened bass music, there was no point for one's fan base to stick around and watch another, leading to a discombobulated feel over all. At the end of the night, Luna 13 was only performing to their fan base as there wasn't a chance or reason for one band's fan base to watch another.
Luna 13 linktree: Luna13official.com