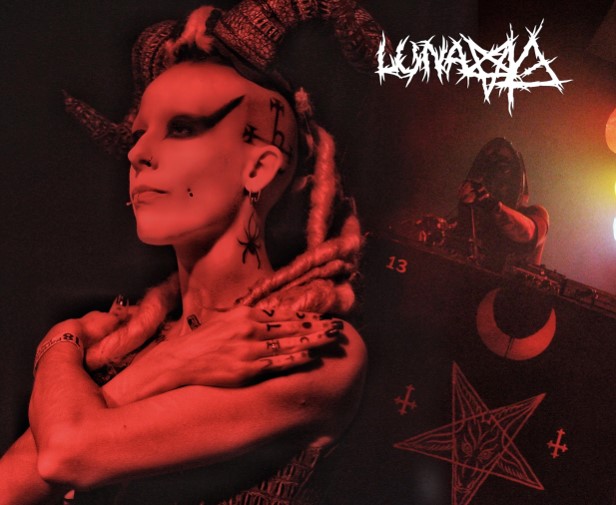 I asked Luna 13's founder Dr Luna about why he thinks select people want to hate them and why.
Luna stated that people assumed that Luna 13 "would turn into just a gimmick band that really just rested on its visuals," he said it was clear "people forget just how talented we are. I keep improving my producer capabilities and the blackened bass lines pounding through my insomnia keep getting heavier and creepier and Lilith keeps evolving too."
"Every album we put out is a reminder of that and it really angers certain people," he continued. "Just when they think we are going to fade out, we come back and we reinvent everything. It really infuriates people. I also do believe the sound that I create is a hybrid upgrade and it's significantly heavier than most things out there. I don't think there is a 'bass music' project that can do the damage we do. Luna 13 is a legitimate monster with all odds against us, being female fronted and representing two genres of music that are worlds apart and we create a powerful unity between them (Black Metal and Bass Music). We don't see ourselves as being competitive with industrial and metal, we see ourselves as King and Queen of 'Bass Metal' and we treat this band as such."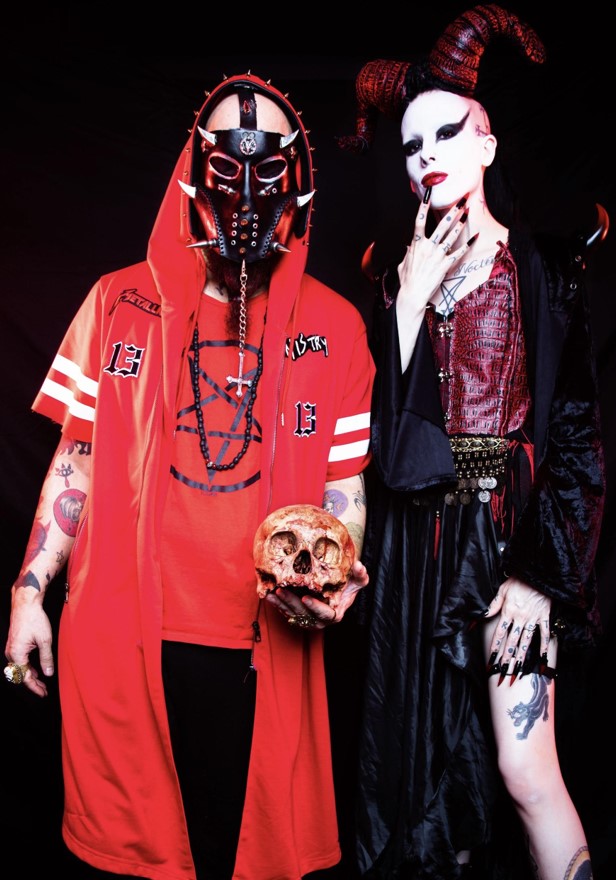 Dr Luna went on to describe their recent album 'Gorgo' as an emblem of the project's ability to overturn expectations and prove the haters wrong. "Wicked Gods" set the precedent, but 'GORGO' really showed people that no matter what, you're not going to be able to figure out what we're going to do next. I'm really proud of Luna 13," he said, "she is my daughter and a lunatic one, she stirs shit up everywhere we go. Lilith and I will be watching a rerun of "The Office" and one of us will have to go online every so often to see what shit she is stirring up now, Luna 13 is a Beast, a real life Gorgon."
I believe what one industrial Metal magazine had to say about Luna 13. "A lot of so-called 'occult' and 'Satanic' shit is – well, shit – corny, half-baked, a bit laughable, at least to anyone not already invested, and you wonder how people take so many of these bands seriously. Not so Luna 13: this shit is truly terrifying. There's no denying that some of the elements are perhaps cliché; masks, blood, and so on and so forth, but it's all in the execution. Sonically, and visually, they're full-on, and fearsome." – Aural Aggravation
You can see Luna 13 live all over the United States in 2022.
"Release the Gorgon" Headline Tour
3/16/22 El Paso TX – RockHouse Bar
3/18/22 Mcallen TX – The Dungeon
3/19/22 San Antonio TX – Jandro's Bar
4/09/22 Downey CA – Klub Terminal
4/30/22 Phoenix AZ – Pub Rock
8/19/22 Medford OR – Johnny B's
8/20/22 Seattle WA – The Funhouse
8/22/22 Boise ID – The Shredder
Luna 13 will be direct support for Christian Death
05/09: Denver, CO – HQ
05/10: Salt Lake City, UT – Liquid Joe's
05/12: Albany, CA – Ivy Room
05/17: San Diego, CA – Soda Bar
05/18: Mesa, AZ – Nile Theater
Luna 13 merch and discography
www.Luna13official.com
www.Instagram.com/Luna13official