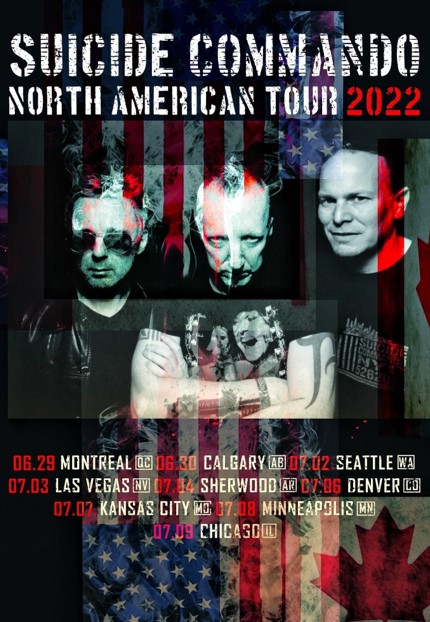 Suicide Commando doesn't stop or quit. Nor do they need to. This band created a new genre of music in the 80's and they continue to evolve it and perfect it. They are truly as good now as they were in the beginning. How many bands can you say that about? Live, they are hitting harder than ever.
I just received goddestruktor and its pure dark bliss. It is Suicide Commando you always expect yet there is an evolution here. Like they came to reclaim the genre they created. With goddestruktor you get Lyrics that hit hard, strong synths and thumping beats that are unstoppable.
This is hard-electro at its very best. Johan van Roy is a master and pioneer in this genre.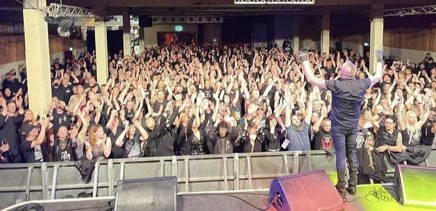 Suicide Commando come to North America this June/July and for 5 shows they bring the insanely brutal Cleopatra Records project Luna 13. Luna 13 has been lightening up the dark electro scene for the last year or so touring with Christian Death, Julien-K and 'genre bending' headlining Metal and Goth festivals. Luna 13 is awesome and this tour is going to be off the charts. If you are in the below areas you can not miss this show. I'll be heading to Chicago to see this at the Cobra Lounge. The asterisk means Luna 13 will be on the ticket.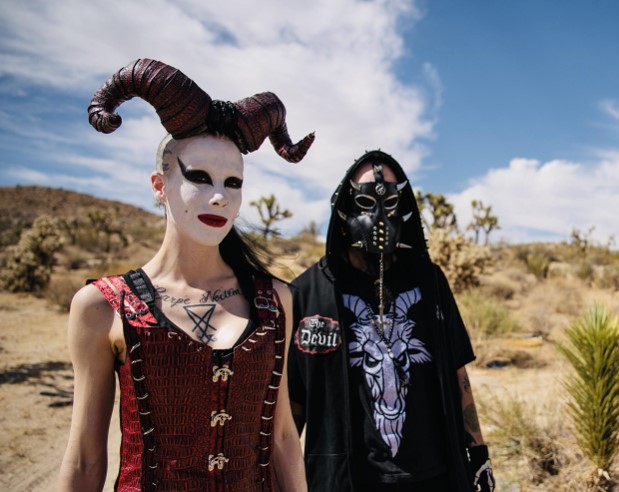 Find below all ticket links per show:
29.06.2022 Montréal (CAN), Les Foufoune Electrique
Tickets: https://lepointdevente.com/billets/ff1220629001
30.06.2022 Calgary (CAN), Dickens
Tickets: https://www.eventbrite.ca/e/suicide-commando-tickets-332384319447
02.07.2022 Seattle (USA), Mechanismus Festival
Tickets: https://www.ticketweb.com/event/mechanismus-festival-stronghold-the-crocodile-tickets/11825405
03.07.2022 Las Vegas (USA), The Dive Bar
Tickets: https://www.eventbrite.com/e/malevolent-thedive-bar-present-suicide-commando-tickets-272387928627
*04.07.2022 Sherwood (close to Little Rock) (USA), Area 51
Tickets: https://www.eventbrite.com/e/club-nevermore-presents-suicide-commando-tickets-273669010377
*06.07.2022 Denver (USA), FVCK Industrial Fest
Tickets: https://tickets.holdmyticket.com/tickets/391020
*07.07.2022 Kansas City (USA), recordBar
Tickets: https://app.showslinger.com/ticket_payment/3815/checkout_ticket
*08.07.2022 Minneapolis (USA), The Red Sea
Tickets: https://m.bpt.me/event/5446879
*09.07.2022 Chicago (USA), Cobra Lounge
Tickets: https://www.eventbrite.com/e/suicide-commando-luna13-and-more-tickets-328405067397