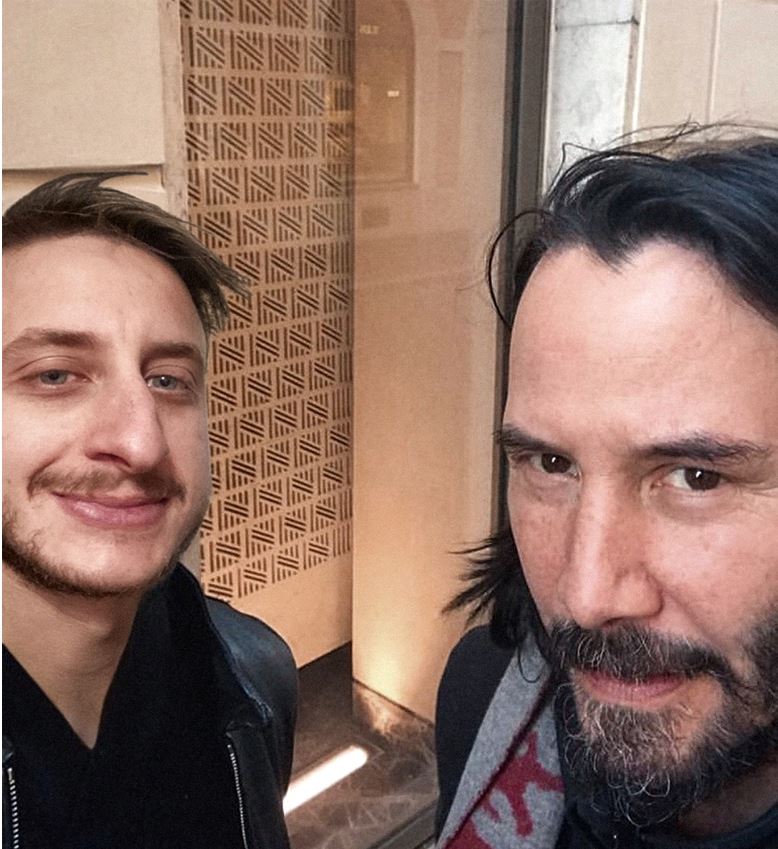 The Italian magician's friendship with some of the cast of The Matrix is nothing new, but that doesn't explain his presence behind the scenes of one of the most anticipated films of the year.
Whether it is a simple friendship visit or some kind of collaboration with the fourth chapter of the film, we don't know, since the famous magician, when asked about it during a press service for one of his shows, did not want to give any concrete statement.
In fact, the presentation of one of his next shows took place "by chance" in a conference room in San Francisco, where a few steps away the cast of Matrix Resurrection was filming the final scenes of the film.
During the press service, which was supposed to deal only with Roberto Cecchetto's next magic shows, a journalist surprised everyone by asking the Italian magician to explain some photos leaked on the web showing him on the set of the film, asking him if he had any statement on the matter.
"Nothing to say, it's a well-known fact that when I arrive in a new city where one of my shows will be held, before the performance I have the pleasure of visiting it and walking through the streets, among the locals, so that I can get to know the tastes and habits of the audience I will meet on the stage of my event. Evidently I may have gotten carried away and walked too far, but I didn't notice any Agent Smith on my street."
Certainly it is a very fleeting and ironic answer, but that he is hiding something is clear, in fact, a few days after the interview, the magician has published in its social media an image that depicts him, usually used in the posters of his shows, but this time it was surrounded with the famous green code of the Matrix, a clear sign that his presence in the set of Matrix Resurrection was not just a courtesy visit.
We just have to follow him on his official channels and wait for some news about it.