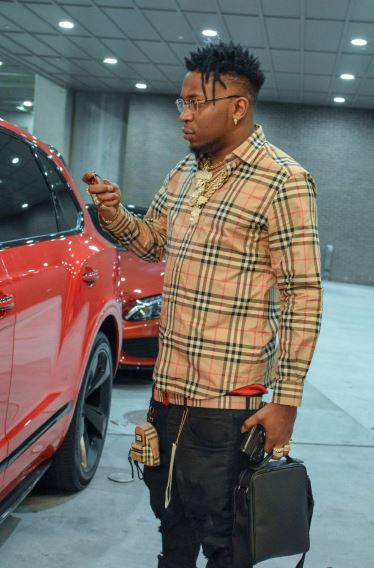 TreGunna is one of those names in the music industry that needs no introduction. Everyone knows the incredible musical craft of TreGunna. He was born and raised in beautiful Fayetteville, North Carolina. Throughout his time in North Carolina TreGunna experienced many life learning lessons that have brought him to the successful point he is at right now. Currently living in Atlanta, TreGunna's career has impacted the whole city in many positive ways.
For TreGunna, making music is not just a means to earn income, it is much more than that. The real driving force behind his passion for music lies in the people's ability to identify with his music. To put it in perspective, TreGunna creates music based on the image of himself that he brings to others when they combine their experience with his content. In fact, one of the greatest emotions in the world is touching hearts and working with your own craft.
According to TreGunna, music has allowed him to express himself, his emotions, and his experiences no better way. Recently TreGunna released a new single and music video "Moe Checks" were he expresses himself for what he loves. This track has caught the attention of many listeners in his hometown and where he's currently based. Currently "Moe Checks" is receiving thousands of new listeners daily. Because of this TreGunna is receiving hundreds of new followers and daily messages from new fans reacting to his newest hit. His music is deeply personal to him, and the content always helps his fan relate to the struggles and misfortunes of their past. TreGunna is currently focused on finalizing his albums as he challenges himself to become a better writer using complex verses. TreGunna believes that everyone should try to be their best version of themselves, regardless of age or situation. Listen to their heart, block out the haters, and keep winning.
Checkout TreGunna on Instagram & Youtube!
Instagram: https://www.instagram.com/tregunnagg/
Youtube: https://www.youtube.com/watch?v=kmcDXUrZTB0