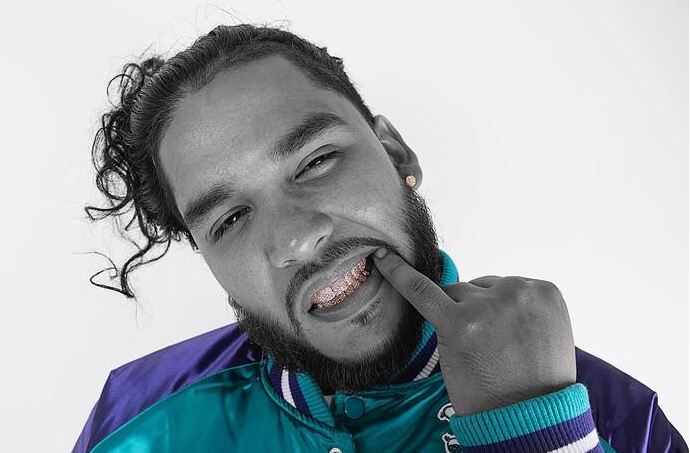 Lu Mun E has been making an impact on the music scene with his world-class combination of influences, including trap, hip-hop, spanish and more. One of his most recent studio release is titled Vapor Rub, and it is an immersive production, which showcases the artist's approach to creativity. More importantly, this song serves as a great first tate of his artistry. Lu Mun E, who is originally from South America, moved to the United States at a very young age and discovered his infatuation with music. 
If you are a fan of artists such as Kendrick Lamar, Drake, and Joyner Lucas, you'll be able to appreciate the wide range of sounds on tap. Lu Mun E did an excellent job with his musical works from the get go of his career. His sound stands out as a perfect taste of his ability to combine different sounds and influences in order to create a one-of-a-kind tone that feels personal and intuitive. In this music genre, personality is key, and Lu Mun E definitely knows what he is talking about. Lu Mun E has released so much excellent music in recent times, but his release Bank is definitely a great introduction to his music if you are a newcomer to Lu Mun E's work, and it is a great way to kick off the new year with some excellent music and a productive wave of great melodies and infectious hooks. At the end of the day, Lu Mun E is a perfect role model to explore for any aspiring song writer and artist out there. His sound is so accomplished, and his production work brings in some serious artistry to the rap formula that he created, going for a more insightful, personal, and diverse sound when compared to other artists in this particular music genre, but still retaining so much appeal. Innovation is key here, and Lu Mun E maintains a distinctive sound that's still fresh and appealing, precisely because of his ability to always let the mood, and the vibe of a session inform his inspiration and experience. He'd normally listen to a beat very closely, and think of what vocal part or melody would be a great fit. At times, going old-school with a fired-up verse spitting out energy is the way to go. However, he also knows when to slow the pace down a bit and focus on melody instead. The single Bank is a perfect example of both these different approaches, since the song actually combined the energy of a traditional rap flow with the modern melodies that tip the hat off to the current R&B and even pop scene. Lu Mun E feels equally as comfortable creating rap as he does creating music with singing in it, and the fact that he is so accomplished at both styles actually makes his sound all the more exciting and appealing. Because of this magical combination of styles and influences, Lu Mun E was able to build a strong following. His songs are earning him so many listeners, and he continues to grow his following, not only focusing on producing the best music he possibly can, but also cultivating his fanbase and allowing his songs to reach a much broader audience.
Find out more about Lu Mun E, and listen to his music, which is currently available on some of the best digital streaming services out there.
https://open.spotify.com/artist/6iRc0yKZ9pmEvbmKaFeaZ2