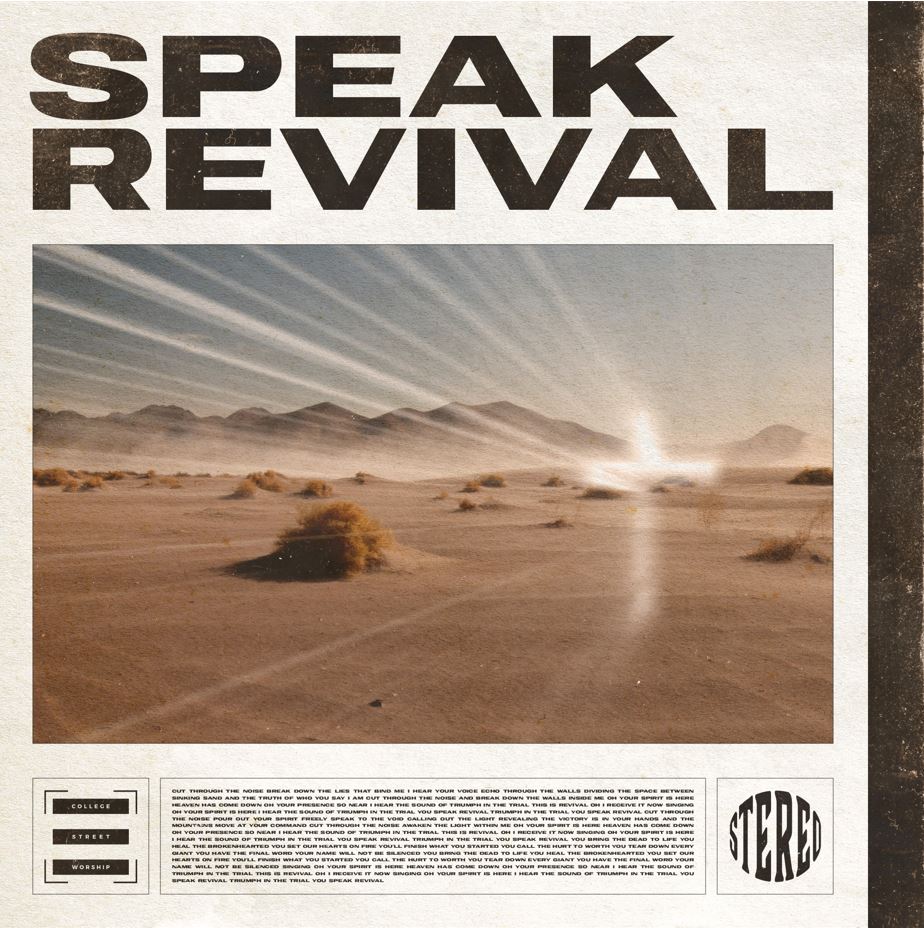 August 2021 – College Street Worship is an artist who made a point of bringing so much depth and personality to its music. With a life-long passion for modern worship music, the project is all about creating a distinctive creative formula, which feels energetic and personal, yet catchy and well-produced. College Street Worship's most recent studio release, Speak Revival, is punchy, dynamic and uplifting. This excellent release is engaging and immersive from the moment you hit the play button, as the production makes for a crisp, mesmerizing sound that adds some lush textures to the mix, without necessarily making any compromise when it comes to the energy of the mix.
Fans of great modern worship music are going to appreciate this one, and it might become the next big favorite in their heavy rotation!
Find out more about College Street Worship and do not miss out on Speak Revival, which is currently available on the web.
SpotlightMagazine.ca was not involved in the creation of this content. Information contained on this page is provided by an independent third-party content provider. SpotlightMagazine.ca makes no warranties or representations in connection therewith.