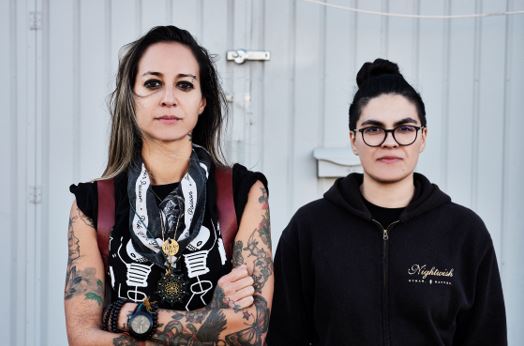 Following the release of their latest single, "Push Me," LA-based rock duo Tarah Who? has announced the release of their much-anticipated music video on January 28, 2022. Tarah decided to write a song when she noticed that the entire rock category and performances were missing from live television during the 2020 Grammys. "Push Me" is dedicated to all of the hard-working women-fronted bands and independent musicians trying to get attention and the honor of winning a Grammy award. Tarah Who? partnered with Brazilian rock duo, Yur Mum to create an impactful song that serves as a watershed moment in the music industry for coercing bias and a lack of rock representation. "Push Me" focuses on the unequal treatment of rock bands, especially female-fronted rock bands. Anelise Kunz (bass/vocals) and Fabio Couto (drums/backing vocals) from the UK sent their track to Tarah and Coralie, resulting in a mighty and daring collaboration.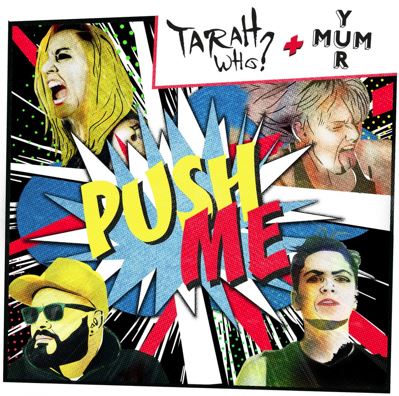 Known for their unorthodox and defiant style, as well as thought-provoking, raw lyrics, Tarah Who? was inspired by the journey of independent artists, women in rock music, and musicians who work hard to keep their passion going despite setbacks. She wanted to bring the same issue in front of all those who decide the fate of rock acts, the underrepresented female-fronted rock bands, and independent musicians who make every effort to get their music heard. Speaking about her latest single, Tarah Who? said, "Our journey is different from those who have "made it." She further added, "Our definition of success is also on another scale, which we cannot compare, but we are not vociferously gratified. Our main conquest is that we are still doing what we love, playing music that we have written, and our fans love us for who we are and our uniqueness. If one of us, whether an independent rock band or a female-fronted rock band, makes it to the Grammys, it will undoubtedly change the music industry."
Push Me's music video will be released on Tarah Who?'s YouTube channel on January 28, 2022. Meanwhile, you can listen to the audio available on all major music streaming services, including Spotify and SoundCloud. Follow Tarah Who? and Yur Mum to stay up-to-date on all their future endeavors.
Youtube Channel:
https://www.youtube.com/channel/UCNCYDjG2rZd1fI60TMMcsZQ
Link to the single:
https://open.spotify.com/album/3c4CBGnX6X4H5QxBUBaQVh
Connect with Tarah Who?
https://soundcloud.com/tarahwho/push-me
Connect with Yur Mum: