Canadian hard rockers, Lÿnx, is coming hard and loud with their second EP 'Long Live Rock n' Roll' released on September 15, 2021 produced by Bullzhorn Records in Canada.
Hailing from Canada, Lÿnx is ready to rock with their second EP 'Long Live Rock n' Roll'. This four-piece Rock band has been working hard to produce a 80s inspired heavy sound which you can feel from the opening riff of the title track 'Long Live Rock n' Roll' to the awesome Black Sabbath's 'Paranoid' cover.
This EP will surely bring you back to a time long gone but not forgotten. Following up their first self-titled EP which was released earlier this year, Lÿnx leans in a bit of a heavier direction providing a fast-paced ride to the end of this 6 track EP.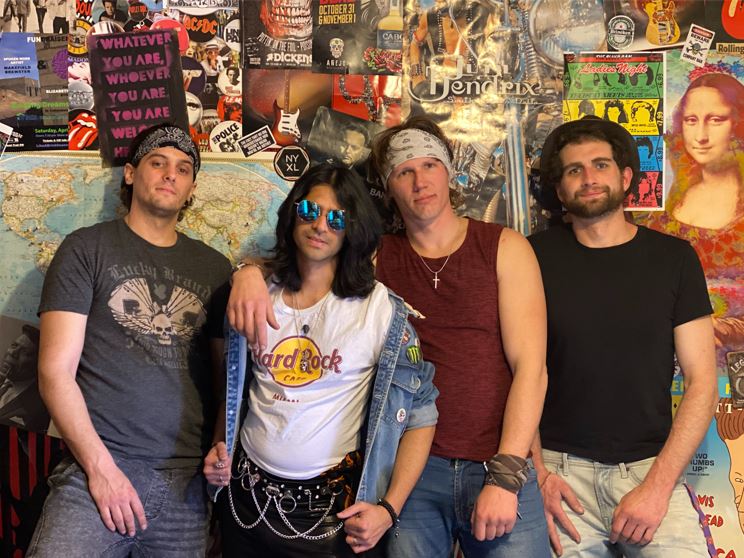 The first track 'Long Live Rock n' Roll' is one that will get everyone moving with a tribute to many classic 80s rock bands while adding the signature Lÿnx sound.
Followed by the song 'Irresistible' comes in hot just like that one beautiful woman whom you see walking down the streets and may want to impress.
'Crazy Crazy World' delivers an anthem to the current world we live in & brings a fast paced well written banger to the EP.
'Red Rocket' is about those dirty dog days of summer where you just want to blast off and initiate launch sequence on this killer track.
The only ballad in this EP, 'Forged in Fire' is a song to inspire you to follow your dreams and passion just like what these boys are trying to do every day.
'Paranoid' as we all know and love is one of the godfather tracks of Heavy Metal and with the 51st anniversary of the classic albums release, the band wanted to tribute the track with their own version.
In an interview, the band said "With the crazy times ahead we want to look back to a simpler time and bring back the good old 80s rock sound on original tracks. This EP is one that you can listen to over and over again and we're excited to share it with the World."
Official Website: www.lynxrocks.com
Lÿnx is:
Vocals: Lazer Wild
Guitars: Blade
Bass: Fangs
Drums: Flash

Listen on Spotify:
SpotlightMagazine.ca was not involved in the creation of this content. Information contained on this page is provided by an independent third-party content provider. SpotlightMagazine.ca makes no warranties or representations in connection therewith.