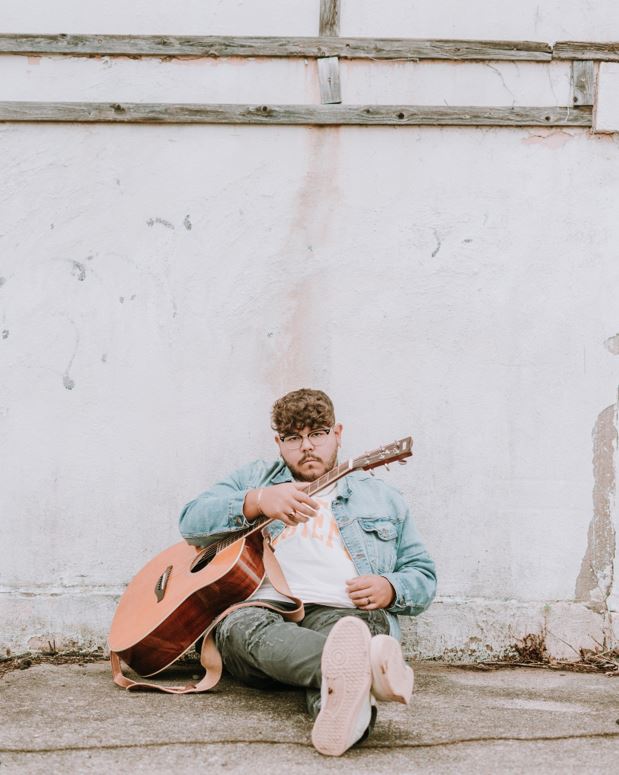 Andrew Narvaez is an artist on the come up. While the sentiment can be overused these days, in Andrew's case, it speaks perfectly to where the American singer-songwriter is on his journey; from becoming a sought-after musician to harnessing a strong fan base, Andrew has been undergoing tremendous growth this year, and his future looks bright.
In an interview with Spotlight Magazine, Andrew shares a bit more about his musical progress.
Let's talk about your name. As an artist, why did you decide to stick to your government name?
As a 13-year-old artist, I went by the stage name "3G," which stood for "Give the Glory to God." I categorized myself as a Christian artist and made solely Christian music. As much as I talked about living out my faith perfectly, I was far from perfection. I was not a good example of what my stage name represented whatsoever. I officially switched to using my government name when I was 15 because I didn't want to try to be someone I wasn't. Using my real name represented me as my whole self and not separating my artist life and my personal life. At the end of the day, "3G" was a zealous, more naive kid who didn't fully encapsulate the person of Andrew, an imperfect person living every day to become a better version of himself.
When it comes to genre-bending, how comfortable are you in that realm? Do you collaborate often?
Genre-bending is something I'm passionate about. I listen to such a variety of music and enjoy making every kind of music I can. I'm better at some more than others, but I hate being confined to just one genre. I know it's hard to make it in the industry having so many different sounds, but it's who I am, and I know that I can make good content regardless of what people think. I love music, and I never want to be held back from doing what I love. With that, I love taking opportunities to work with artists of different genres. I've worked with a handful of rap artists, pop artists, R&B artists, and I intend to continue in that as I make more connections.
Where do you draw inspiration from?
I draw inspiration from everyday life experiences. I would consider myself an overthinker, and it can be difficult for me to process things and get closure if I don't communicate how I'm feeling. I know that I'm not the only one who goes through heartbreak or experiences sadness, but I know that I have a perspective on life that not everyone has. I believe that God has a plan and can work through everything, so I want to let my listeners know that it's okay not to be okay. It's alright to go through hard times. None of that makes you weak, and none of that can separate you from the love of God.
So, what does the rest of the year look like for you? What's dropping next?
I have a lot of music coming very soon. I have a list of at least ten songs that I'm looking to release within the next several months, but my next drop is on October 29, 2021. I'm super stoked for this release because it's way different from anything I've ever made, but I'm looking forward to shocking my audience with my versatility as a musician.
What are your career goals?
I'm taking it one step at a time, but eventually, I'd love to get to a place where I can make music my primary source of income. Ideally, I'd love to get as far as I possibly can in the industry. If that means God blessing me with a Grammy, then so be it. I just want to do what I love for the rest of my life and grow more as an artist and musician.
Stay in touch with Andrew below
SpotlightMagazine.ca was not involved in the creation of this content. Information contained on this page is provided by an independent third-party content provider. SpotlightMagazine.ca makes no warranties or representations in connection therewith.