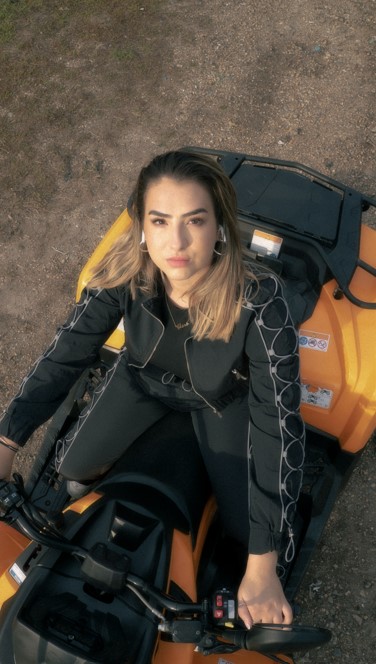 There are many artists in the industry who have been successful in giving their listeners a number of songs that we are hooked on. But in today's generation, it's very rare to find an artist who is unique in their work, it seems that there is repetition going on as the artist has begun to follow the same trend.
On the other hand, there are a handful of artists who amaze us with their Craft and such an Artists is "Elena Benocci"
Elena Benocci was always into Pop and R&B while growing up listening to the songs of The Band "Take that" like "Shine and Pray". Discovering a keen Interest in musicality, Elena performed in "The Sound of Music" tour for six months at the very young age of nine. At Eleven, she received a Scholarship for Italia Conti Theatre school which made her believe that she was born for this.
The stage was her dream and to make it a reality she collaborated with the Inscapes Production and created an EP called Enough Love.
An EP where she wanted to write about the life problems in the past that she wanted to tell the world but never got the chance. The songs are meant to evoke the feeling of the listeners. People can see the insights into her life which was made possible by Elena, writing the different events on to a sheet of paper.
Her recent projects like "Whole again" and "Man enough" has received a positive response from the audience. And Why not! these songs are full of Absolutely relatable lyricism with soothing vocals and Musicality making it a perfect mixture of elements that are gaining traction everywhere.
Stream on Youtube
https://www.youtube.com/watch?v=Yc82ZcUVWNM&authuser=
Follow Elena Benocci on Instagram
https://www.instagram.com/elena_benocci/?hl=en