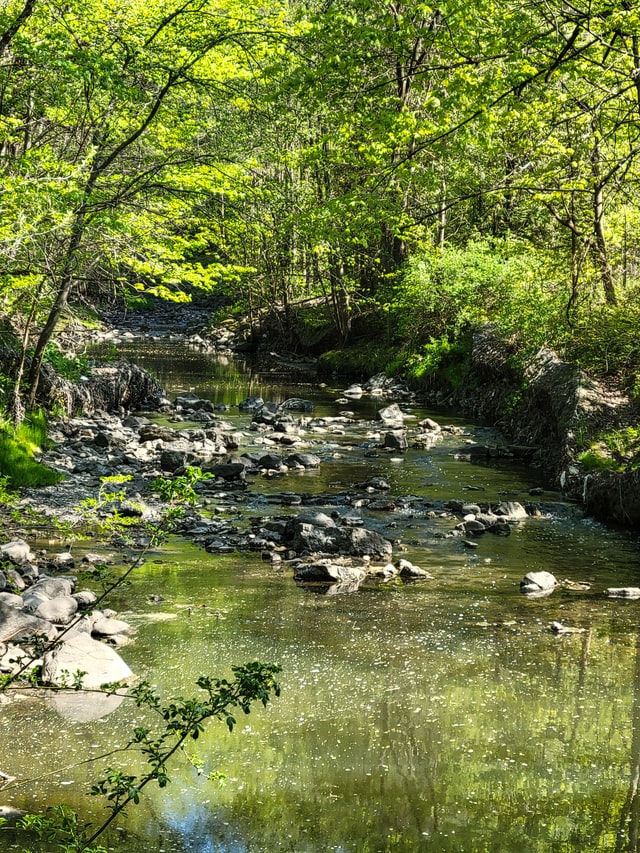 Toronto is known for a host of locations and options that would make a tourist drool over them. The city and its surroundings have a huge number of options to make it a pleasurable experience to move around the city. The Taylor Creek Park and the trail is what would provide you a truly exciting experience ever when it comes to focussing on a huge degree of experience ever.
What is Taylor Creek Park?
The Taylor Creek Park follows a major tributary to the Forks of the Don River and has been a hot favourite for the adventurists and even the nature loving tourists. The location has been known by several names over a longer historical period and the two most commonly used names have been Taylor and Massey Creek.
Mature forests, scrub communities and marsh habitat are a few of the attractions that make it one of the hot favourites with the nature lovers. You can witness a huge diversity of wildlife and plants here. In fact, the region is also home to a host of rare plants.
How can you reach the Taylor Creek?
There are several options available to reach Taylor Creek. You can enter the creek at Don Mills Road, Haldon Avenue or Dawes Road, if you are travelling by the road. In essence, we would recommend travelling by road as it would provide you a great degree of experience in terms of a natural beauty. Simply hire a Limousine Service in Toronto, and set out on a journey into the lap of the nature.
If you want a public transit, you can opt for he one as well. You can reach the Taylor Creek by taking the Dawes 23, Cosburn 87, and O'Connor 70 buses. In case you prefer train to reach your destination, you can check out the trains going to the Victoria Park subway station, which is just five minutes' walk from the east park entrance.
What you can enjoy at the Taylor Park?
Like we already stated, the park is home to rare plants and unique wildlife. That apart, you can also witness ix-kilometre loop of hiking and biking trails. The journey through the trail does provide you a beautiful scene and even a chance to spot the ducks if you ae lucky enough.
There are several options for both steel and wooden bridges across the trail. They can be one of the prime attractions to help you enjoy different river views. If you are someone who is in love with the nature, you can go a little deeper into the forest and enjoy an optimal view of the birds, squirrels and chipmunks. You will also find a lot of picnic spots here to enjoy with your group.
Well, the Taylor Creek Park is definitely a great option to enjoy with your friends, colleagues or even with your family. Irrespective of what you're leaning towards is, the park and trail does provide you with a breath-taking experience ever that you would want to cherish all through your life.
SpotlightMagazine.ca was not involved in the creation of this content. Information contained on this page is provided by an independent third-party content provider. SpotlightMagazine.ca makes no warranties or representations in connection therewith.