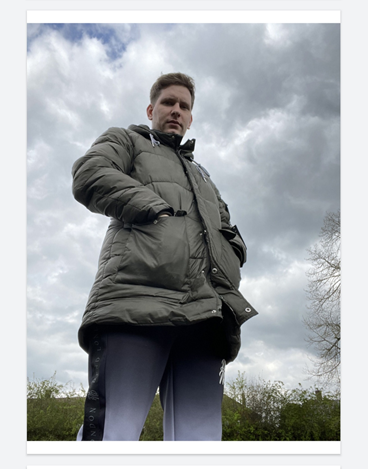 "Here We Go", a new song by Billy, takes listeners on a journey through the artist's thoughts. It's currently trending on the internet, with an increasing number of people regularly listening to it. With this one, Billy has absolutely surprised everyone.
"Here we go" is a song that genuinely distinguishes him. Anyone who listens to the song can see he puts a lot of time and passion into his work. It's great that an artist has such a strong desire to create music. He has the respect of his audience as a result of this.
Billy's musical abilities convince his audience that he knows what he's doing. You can't dispute his abilities. His fans are looking forward to hearing more songs like "Here we go" in the future.
Billy Warwick is the artist to see if you want to try something new. His EP, which includes three tracks, is gaining popularity. Rumor Records' immaculate production and mastering have created "Here we go" a genuinely unforgettable experience. In the future, we'd want to hear more of Billy's work.
Check him out on Instagram on Billy Warwick Idn.