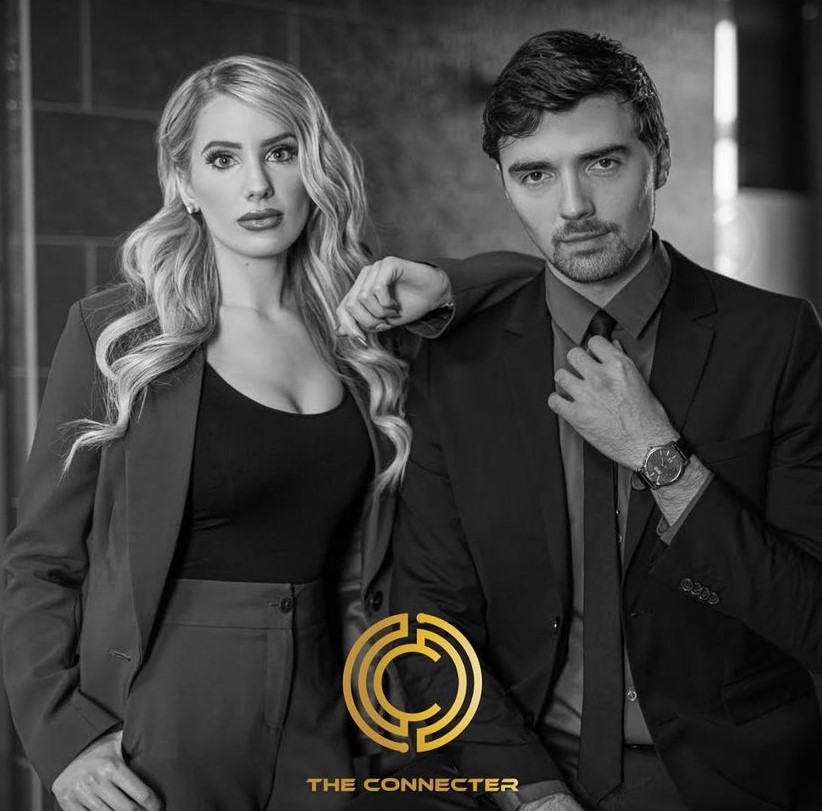 Decentralized finance, or De-Fi, offers users several advantages compared to traditional, centralized financial institutions such as increased transparency, security, and accessibility. So why is only 3% of the world right now adopting such technology? One of the biggest barriers towards mass adoption within the crypto and defi space is related to utility and simplicity.
"Crypto has become invisible…I keep saying that and I sound like a broken record, but it has to disappear in the background for a user who doesn't care- honestly my mom doesn't care if it's [centralized finance] or defi." Says, Harold Bosse, VP for New Product Development & Innovation at Mastercard. -Source: Decrypt- "crypto 'has' to become invisible' to reach mainstream.
The world is asking for simple, fast, secure, and accessible banking ecosystem and The Connecter has delivered!
Be Your Own Bank.
The Connecter will give rise to a paradigm shift in the financial industry and contribute towards a more robust, open, and transparent infrastructure. Defi protocols democratize accessibility and enable unprecedented freedom for capital providers to offer financial services and tools that were previously only offered through traditional financial institutions. The Connecter is devoted to significantly reducing barriers posed by third parties and making these services available to the masses- individual users as well as merchants and vendors.
"The Connecter was built by people for the people. The current financial systems are built using old foundations & technologies. Here, at The Connecter, we are using blockchain technology to build an all-in-one DeFi platform. Our platform is easy to use, accessible, fast enough and cheap. The Connecter will give users control back of their own money," said Eduard Soponar, CEO & Founder of The Connecter.
Your Bank Account = Your Money
Traditional financial institutions are centralized, meaning that your bank account is custodial and contains third-party ownership. However, The Connecter offers a non-custodial accounts accessible to anyone. This enables users to hold and own their money while having full control of their funds, thus increasing privacy and account security.
"The biggest problem with centralization occurs when there is an abuse of power, and you will see a lot of corruption as a result of this. Also, with centralization, it relies on trust between the user and the person(s) of authority to make the right choice on their behalf, but I believe users should have a say, especially when it comes to the allocation, distribution, and spending of their own hard-earned finances. This is really what The Connecter is about – connecting individuals with freedom, giving them choice, and equipping them with financial tools and options to help benefit their day-to-day lives," said Paige Oneschuk, COO and Co-Founder of The Connecter.
But I cannot spend or Pay with my Crypto?
The Connecter is devoted to creating a currency that is fundamentally useful in user's day to day lives. Currently, one the most forefront issues to several cryptocurrencies is their lack of true utility- you cannot use it to buy your coffee, pay your bills, or purchase event tickets online. The Connecter banking platform mitigates this problem by enabling users to buy, sell, send, and exchange with their money seamlessly.
Let's Talk Savings.
According to the central national bank, a merchant can pay up to 2.95% per interchange rate via a credit card transaction. With the average monthly revenue for a new restaurant being $111,860.70, that's a fee of 3,299.89 monthly, and roughly 40k annually going straight to credit card companies. A partnership with The Connecter would decrease this fee to roughly $560 per month, and now merchants would be paying $6,720 annually versus $40k-that's roughly a 500% decrease in fees that goes directly back towards the company's revenue.
Where Does Your Money Go?
Every single transaction within The Connecters blockchain will be stored on an immutable, distributed ledger that is publicly available. This guarantee's the fidelity and security of a record of data that generates trust without the need for a third-party. It also means that kleptocrats or those prone to money laundering and other illicit financial activity will be exposed. For example, as per the FBI Washington Field Office report in 2014, the U.S. Department of Justice ordered more than $480 million in funds illegally deposited in bank accounts around the world by Abacha, former Nigerian dictator, and his co-conspirators returned to the Nigerian government. With The Connecter, money transfers become completely tracible and publicly available so users can see exactly where their money goes.
"When you have restrictions, you need tools for freedom. I trust more mathematics and software than I trust politicians…I think [cryptocurrency] for Argentinians should be a no-brainer," – Jerónimo Ferrer created a bitcoin tour of Buenos Aires
For many crypto enthusiasts around the world, decentralization and digital currency is primarily about ideology or profit. But for many, especially those in unbanked countries, it fills more basic needs.
The Connecter- created by the people, for the people.