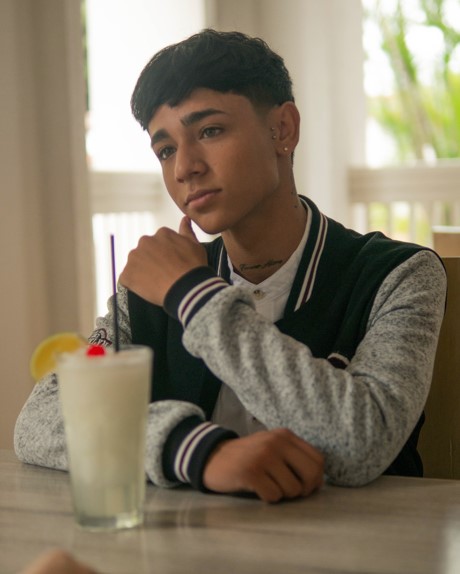 Mike Coner is a young hip-hop author and singer from Colombia, who works with a Canadian music label You are not alone records. And it's for this reason, we welcome him in our magazine today. Last July he released his first EP, Destino o Casualidad available on all streaming platforms. Let's meet him!
First of all, can you tell our readers what kind is your musical style?
My musical style is as a mix of hip-hop, reggaeton and dancehall. That's to say in other words Urban Latin. In my songs, I talk principally about love. I lived a great love story that inspired me many songs. It was and I think it's still a complicated story because we don't live in the same country and the Covid epidemic didn't help. And it's these moments of joy and sorrow that have been a great source of inspiration. And there's also the other love stories that I have experienced… And I talk about it in one of my next songs with an evocative title: Casanova. Hahaha!
Who is your biggest inspiration for writing songs and what quality do you admire about him?
I could name a lot of singers, from Michael Jackson to Ne-Yo via Drake of course. But my source of musical inspiration is Micro TDH, a famous Venezuelan singer who is currently doing a major tour in the United States. His songs transformed my way of singing because he's able to exploit all the nuances of his voice to highlight his lyrics. I dream of one day being able to go on stage with him. I talked to him and sang him one of my songs during a Live on social networks and I promised him that one day I will not sing for him but with him!
What state of mind do you have to be in to write songs?
Well, it depends on the times. Usually, things go through my head, and I put them into words. Sometimes it doesn't go any further. Sometimes I go back to what I wrote many months ago. But paradoxically it's being sad that makes me write. Maybe the emotion is stronger. And you know it, heartbreak and disappointments in love are among the strongest emotions.
So, does that mean music is your therapy?
Hahaha! Maybe. But I would rather say that turning these emotions and feelings into words is a way to live again them. In a different way of course, but to relive them anyway.
Of all your songs, which is your favorite and why?
Hard to say. I will say this is a song which will be released soon, and which is called Pienso. I wrote it all at once, sitting on a bus. I have to say the trip was 17 hours. So, it leaves time to write a song, to think about the music, to sing it and even to propose it to my producer. And this song is of particular importance to me because it evokes my great love.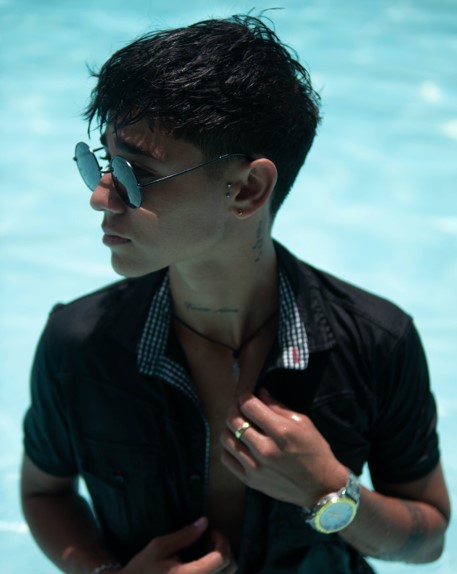 You're a multi-talented artist: author, singer, performer. How do you manage to give your best in all your endeavors?
Oh! I never asked myself the question. It would probably be very presumptuous to say that I do this naturally. But in fact, I don't really ask myself questions. I rush. It's true that my life has not always been easy. For a while I lived doing odd jobs like sewing shoes, picking up trash… I was in survival mode. And when we live this, we don't ask ourselves any questions, we are doing everything to get out of this situation. So, with music today, it's the same for me. I go for it, and the future will tell us how far.
Can you tell us about your favorite and least favorite part of being a singer?
My favorite part is when I'm on stage with the audience. It's like a real moment of fellowship. I love this! To feel the audience vibrate, to hear them repeat the words of my songs. As a young artist, the hardest part is that we're on our own when we start. No one wants to believe or help young singers. And when we don't come from a family of artists well established in the artistic word or from a rich family who can compensate for this with money, we just must sing on the street or on social networks hoping that people like it and that a miracle happens…
If you could change one thing in the music industry, what would it be?
It would be just that. Develop structures that support talented young people who are without resources. But you know, in a very concrete way: take them to the recording studio and to concerts, broadcast their music, make their dream come true. Sometimes I like to think that one day I will become a superstar not because I want to be famous or rich, but to have the means to help young singers reach their full potential.
You are very present on social networks, do you use them to promote your songs?
Not really. It's sure that I talk about my musical releases on social network. But for me, social networks are more used to sing my new songs to my followers, to ask them their opinion, to be in touch with my fans. And then, you know, when we don't have money to broadcast our music or to do concerts, social networks are a good way to do some sort of live concert.
Do you create for yourself or for your fans?
Probably for both. But it's sure that when I put into words what I feel or live, I know that I'm not the only one to feel or experience this. And you know, songs are like poetry. It's to transform a personal experience into a universal experience. Because when you listen to a song, you often find yourself in it, you recognize yourself in it. It's another form of communion between a singer and his public.
Is there a message you would like to pass on to our readers?
Yes, listen to my music! Hahaha! More seriously, I will repeat what my manager says all the time, his favorite sentence: "Cree en tus sueños", that's to say "Believe in your dreams". This allows, especially in difficult times, to never lose hope and to achieve your goals.
And before leaving us, what have you got coming up?
My first EP called Destino o casualidad (Fate or chance) was released last July. Another song will be released soon: Esperanza, which talks about the hopes of my generation. And of course, songs that speak of love!
Streaming links
Spotify
https://open.spotify.com/artist/12oJgRl8958MQ1L1otkr4F
YouTube
https://www.youtube.com/channel/UC1tshU2Y2JJpzzxWGUo1kjA/videos
Official Website