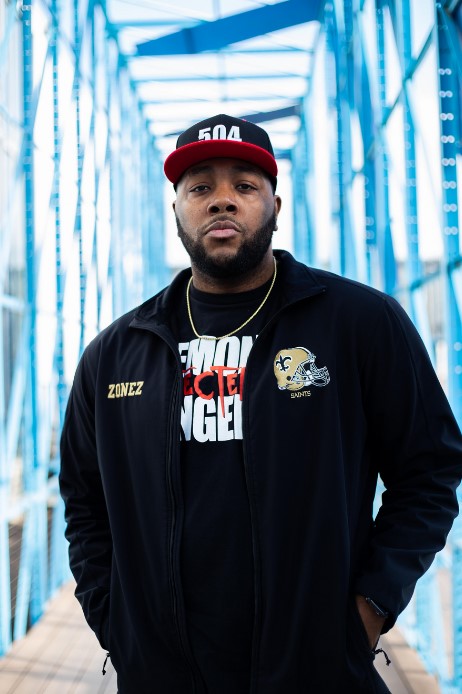 New Orleans native Andwan Zonez is a rapper and producer. He has worked with rap legend The Game and has performed as a headliner at the SXSW music festival. Andwan's new album, "SLIDE4EVER," was produced by Chadzilla and came out recently. But Andwan's road to success was paved with many obstacles. The gang warfare, drug use, and tragic events he witnessed daily were all obstacles he had to overcome.
Andwan grew up in a neighbourhood plagued by gun violence, armed robberies, and drug abuse. Andwan had a hard time concentrating on his music after the deaths of so many of his friends and relatives. But he wasn't going to let his unfavourable environment shape who he was. Instead, he was motivated to do something good by his past failures.
Andwan's story shows that curses passed down through the generations can be broken. Negative cycles can be broken, but only with perseverance, effort, and resolve. Andwan has proven, through his art, that suffering doesn't have to be permanent. Many people who are trying to escape the bonds of their past can find inspiration in his story of perseverance and eventual success.
Andwan acknowledges the value of history and the necessity of personal expression. He encourages people to follow through on their goals and to never give up on their dreams. It's important to take note of Andwan's advice because it's a good one. What this demonstrates is that no matter how bad things get, there is always a way to get better.
Andwan hopes and plans for many things. His goals include appearing on talk shows, performing at award ceremonies, and touring. One of his goals is to keep creating music that encourages and motivates listeners to push through difficult times.
Andwan Zonez, to sum up, is a promising young artist who has triumphed over adversity to produce meaningful work. Many people find motivation in his story of perseverance and success, and his insights are instructive for anyone. Andwan's music is an example of how one can overcome their family's history and forge a new path for themselves in the present. His most recent album, "SLIDE4EVER," is a fantastic display of his abilities. Andwan's life is a testament to the fact that if you put in the time, effort, and perseverance, you can accomplish anything you set your mind to.