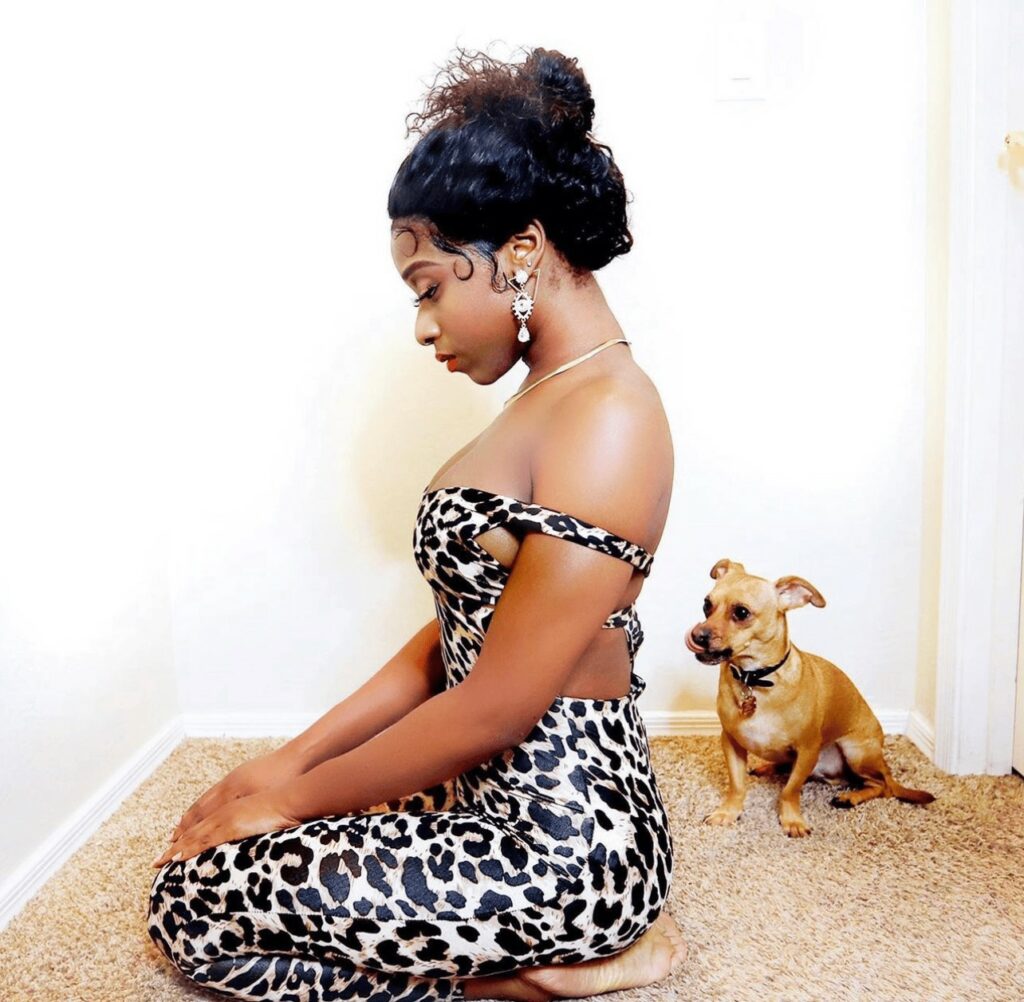 Striving every minute of her life, the well-known entrepreneur and content creator Ms. Siimone has conquered the digital realm with her diverse social media project portfolio. Speaking of which, collaborating with brands including Airborne, Flat Tummy Co, Femme Shapewear, and many more fashion and wellness companies, Ms. Siimone can be named the epitome of courage in recent times.
Not to mention flaunting almost a whopping 70K+ followers on Instagram, which only flourishes daily, Ms. Siimone emphasizes her bold journey through social media. She educates people in every nook and cranny of the world via entertaining stories.
As a firm believer in God, Bentley Siimone's motto is to see risks as a blessing in disguise. It is the lifeblood that opens new doors and leads you to venture into new avenues. One such massive risk she took was quitting her 9-5 data entry position. While raising two kids, with no updated portfolio photos, guaranteed gigs, website, mentor, agent, or experience in hair and makeup, she did the unthinkable of pursuing a whole new career path—modeling.
Although it seemed like a long shot then, Ms. Siimone proved that sometimes, leaps of faith pay off. Consequently, she became the go-to model of many campaigns, even though she doesn't fit into the "Normal or conventional" standard of agencies. Now reigning as a content creator, Ms. Siimone perceives content creation as a beacon of a lighthouse that signals sailers to navigate the untamed seas with a crystal clear vision. It doesn't only guide or influence people but also changes their perspective on life.
Ms. Siimone is now the proud owner of a virtual modeling agency where she acts as the director, creator, producer, set designer, and editor. She handles callbacks and styling and excels at her role as her talent. Even though being your boss is more complex, it has its perks. Ms. Siimone says she's fully passion-driven, which makes her enjoy challenges rather than shy away from them. At the end of the day, her profession is rewarding her.
Her work depicts how dedication can catapult one's career and life to another stratosphere. Getting featured in national magazines and partnering up with multiple corporations on Instagram while being an exceptionally loving and committed mother would have never been possible if she didn't have the fierceness of a woman and God's blessing throughout her journey.
She believes being successful in life depends on the willingness of our hearts to embrace protection and passion. Regardless of how victorious we were in the past, with no self-love, we cannot prepare ourselves enough to face the obstacles ahead. When you're motivated by your heart's desire, the drive to take on the world will always be there, and you'll come across love and fulfillment.
Although the loss of her beloved dog, Brownie BisQit, came as a shock, she felt that a pure and strong force renewed her spirit. She found an incredible solace and serenity in prayer and her daughter's joyfulness. She says that even in grief and adversity, God blesses all and fills our hearts and souls with much hope.
Every single day, she was reminded of the importance of faith and the love of God. In fact, as mentioned in John 3:16, For God so loved the world, that he gave his only begotten Son, that whosoever believeth in him should not perish, but have everlasting life. Bentley Siimone cannot reiterate this enough, God will not abandon us even in the most trying times, and she—is the ultimate proof.
Have a sneak peek at Bentley Siimone's most inspiring work at her Website and her eventful Instagram.
Connect now:
https://linktr.ee/bentleysiimone
Connect on Instagram:
https://www.instagram.com/bentley_siimone/