A new song with a distinctive sound and so much personality on tap!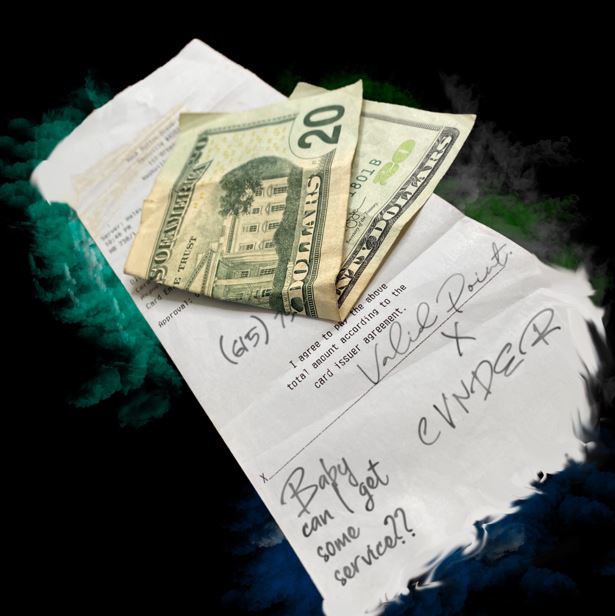 July 2021 – Valid Point consists of two brothers who joined forces to create exciting music that blurs the lines between different ideas and musical styles while also curating other aspects of their clever lyrics and artworks. The pair has recently announced a new release: Service, which also features a collaborator, CVNDER. This new studio effort is an excellent example of what this talented artist can do. It serves as a superb first taste of his blend of Lo-Fi production aesthetics and traditional hip-hop influences. Service is a quality production with a world-class sound that will keep listeners engaged from the get-go.
If you enjoy artists like J Dilla, Miguel, and Drake, this one is definitely for you. The vocal parts are melodic and lush, taking the song to the next level and giving it a catchy modern edge. CVNDER was a perfect collaborator on this track, and the chemistry between the two featured artists is hitting the mark here. The synth melodies are fantastic as well, taking the audience someplace else and paving the way to a more immersive experience, with atmospheric ambient sounds perfectly merging in with the rhythmic component of the beat. While there are some lo-fi elements, this particular release is ultimately quite crisp in clarity, with a fresh modern sound that feels very appealing and fresh. The tempo makes for a chill groove, with a rhythm that combines a laid-back flow with some energy. Ultimately, Valid Point strikes as a sincere artist who loves to make music with a more personal flow instead of just riding the latest trends of the moment. Musical intentionality helps artists connect with their listeners on a more personal basis. It's unique when artists put a lot of themselves into the music they make, and it's something that comes quite naturally to Valid Point, especially on this great new release!
Learn more about Valid Point's music, and do not miss out on Service (featuring CVNDER), which serves as a great introduction to this talented recording artist. This release is now available on all the best digital music streaming platforms.
https://music.amazon.it/albums/B0947Q9T3P