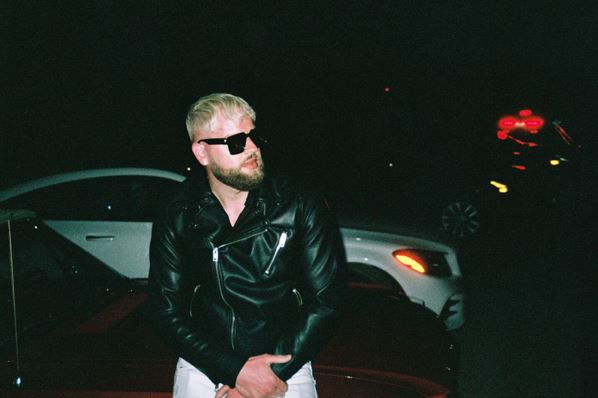 Music's Biggest Emerging Artist Comes Back To Wow Us With A New Single.
Industry experts have tipped Ceesar to be the best new sound to emerge from the pandemic music scene. Ever since he first appeared in 2020, he has provided us with excellent quality music that the haters can't get ahold of.
If you have your ear to the ground in the music industry, then you need to know more about this artist. You're going to be hearing his name a lot in the coming months.
"A New Kind Of Sound"
To describe Ceesar's style would be to define a new kind of sound, it's not refined by genre, type, or vocals. His sounds have been described as revolutionary and ground-breaking by industry enthusiasts. This music maker blends top-quality sounds and mixes up beats from across multiple genres to create a style all of his own. He is a great believer in digital platforms, thus his tunes are available everywhere you stream music. A member of the Ottawa music scene, Ceesar has thousands of Facebook followers and Insta-fans. Since breaking onto the scene in 2020, he has established cult-like status among his followers being part influencer and part respected recording artist. Ultimately no matter what you think of him, he brings a fresh take on making music. While experts dub him 'revolutionary,' this humble artist maintains he is only finding his feet in his style.
Ceesar has thought about creating his own record label which will welcome ground-breaking, fresh, and alternative artists. It will provide a home for all those artists that don't fall neatly into one box. Make no mistake though, Ceesar has big plans for his career beyond his latest single.
Speechless Tops Over 200k Streams.
Ceesar's latest single Speechless (Afrobeats Remix) dropped on November 5th, and he has not stopped since. Being in the studio, creating and laying down fresh material all the while racking up thousands of YouTube views and giving interviews all across the country.
Ottawa-born Ceesar released his first EP, Hustle & Passion in 2020. The six-song EP was short but effective, generating incredible interest for an artist straight out of the gate. Before he started to create music, Ceesar was an entrepreneur which included retail sales and eCommerce. However he quickly transitioned to his lifelong passion for music-making.
Ceesar is set to be a future name, releasing incredible sound after incredible sound non stop. He's about to be big on Instagram and rock the world of YouTube, is there anything else this artist can't do? Only time will tell.