A Piece Dedicated to People of Ukraine
After a loss, it can be difficult to balance 'moving on' with grief. During such times, Music can facilitate a mechanism for coping with grief and loss. It can help us process those feelings, and move towards a place of acceptance.
When the absence of loved ones is heavily felt, music has its ways to connect us to our memories of the past – a process which is often helpful to ease the pain and anguish.
In that respect, Mosi Dorbayani, the famed Canadian songwriter just provided the grieving communities with a new deep song, titled, 'A Silent Note'. This new single is performed by talented rising star, Mary Protopapa from Rhodes Island, Greece.
"The lyrics spoke to me right away, and I felt really connected with the nostalgic sound of its music and enjoyed every minute recording it." Mary says in her recent interview with WAALM Tribune.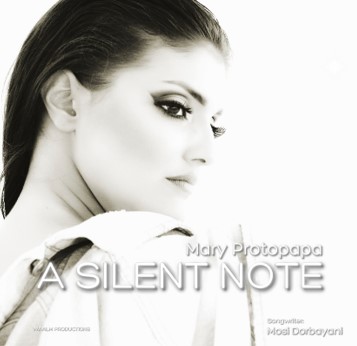 About the theme of the song, in one of his recent social media posts, Mosi shares:
"Grief is a strong, and often overwhelming emotion for people. In this song, 'A Silent Note', I tried to define grief in context of love, and strived to create an atmosphere in which words could dramatize void. While conventionally grief is about the emotional response to loss, but it also has physical, behavioral, social, cultural, as well as spiritual dimensions, which should not be ignored. This song enjoys a nice arrangement by A. Filippetti from Italy, which is nicely voiced by talented Mary Protopapa".
The release of this heartfelt and highly emotional song, coincided with the suffering of Ukrainian people, who are affected by the Russian aggression. The creators and perform of this touching song have dedicated it to the people of Ukraine, and they hope that it brings comfort to people during such dark times.
The song is avail to stream from all digital platforms including Spotify:
https://open.spotify.com/artist/6N5UU9fcRpdP9fLFaeyvoP?si=2flWRTjASaigiQGwPFAhzg
Also on YouTube:
https://www.youtube.com/watch?v=c-AceNVRelk
Related: https://spotlightmagazine.ca/2021/10/30/cultural-diplomacy-and-global-governance/