Martinica Ferrara Strova, is a classically trained Oriental-Flamenco dancer from Italy. The World Academy of Arts, Literature, and Media – WAALM, calls her "a talent artist and creative chorographer".
Martinica's interpretation and technical expertise in flamenco movements, captured WAALM's attention, and as the result, she is now rising into internationally fame – collaborating with Mosi Dorbayani, the renowned Canadian multiplatinum award-winning songwriter.
In a resent interview with WAALM Tribune, Martinica mentioned:
"What distinguishes my work from others is that, my dance and its technical execution include use of props, which I inherited and learned from my mother. I often explore objects, and do my best to give them life on stage. Whether I use a fan or a veil, I make sure props are incorporated in such way that they don't appear simply as accessories, but the essential, integral part of the scene. In my experience, that would facilitate a more passionate, intimate and elegant performance."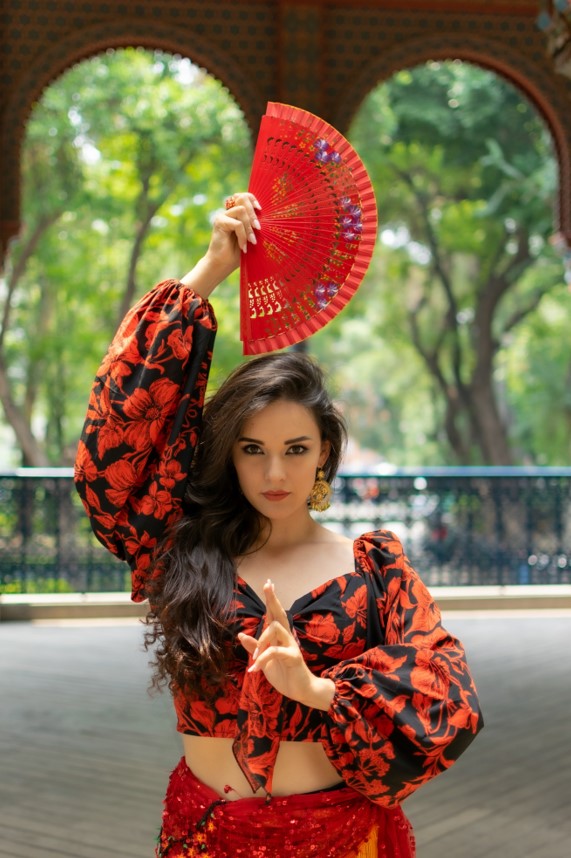 Perhaps, we are all familiar with the dynamics of flamenco music, and the pleasant atmosphere that it can create; however, when flamenco dance is merged with oriental movements such as belly dancing, the artistic expression goes to a whole new level. On that note, Martinica highlights:
"To me, dance is the art of connecting body and spirit. The overwhelming feeling of freedom of movements, improvisation, and personal expressions through dance not only can improve one's confidence, but also can encourage others to experience the same."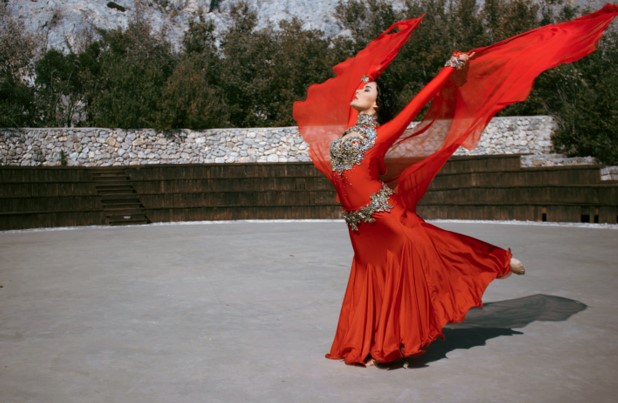 According to WAALM, Martinica is featured in a forthcoming music dance video titled, 'Devil in Love', an instrumental Flamenco-Rumba scored by Mosi Dorbayani. This music and its video are scheduled for February 03. 2023. Martinica shares that:
"From the first listening, I liked the melancholy of the composed melody, and its lively rhythm of the Rumba-Flamenco. So, I tried to embody those two energies through my choreography for the project. Artistically, I represent the project through two different frames in the video. That is. two characters framed like paintings in movement. I really enjoyed creating them. For this project, I applied make up in an uncommon way inspiration by the aesthetic of the early flamenco dancers of the forties. It was a nice experience, and I hope viewers like it too."
In a resent write up on his social media, Mosi describes Martinica as:
"… a creative rising star, a talented dancer and choreographer with proper interpretation skills."
Certainly this new collaboration is exciting, and we are counting days to see this Canadian-Italian creative production.
The Music Video will be premiered on YouTube at:
You can also stream the track in Feb from Spotify:
https://open.spotify.com/artist/6Y60CZVZhsBdFhvBDS4vxX?si=l21dGYzIQcq2OIGxh3RKJA
Related topics:
https://spotlightmagazine.ca/2021/10/30/cultural-diplomacy-and-global-governance/
https://spotlightmagazine.ca/2022/09/14/university-of-salford-and-canadian-scholar-pioneered-practice-based-research-in-cultural-diplomacy/
https://spotlightmagazine.ca/2021/11/09/love-can-be-a-duality/
https://spotlightmagazine.ca/2022/03/02/a-song-to-refuge-to/
https://spotlightmagazine.ca/2021/11/01/alexis-the-voice-of-encouragement/