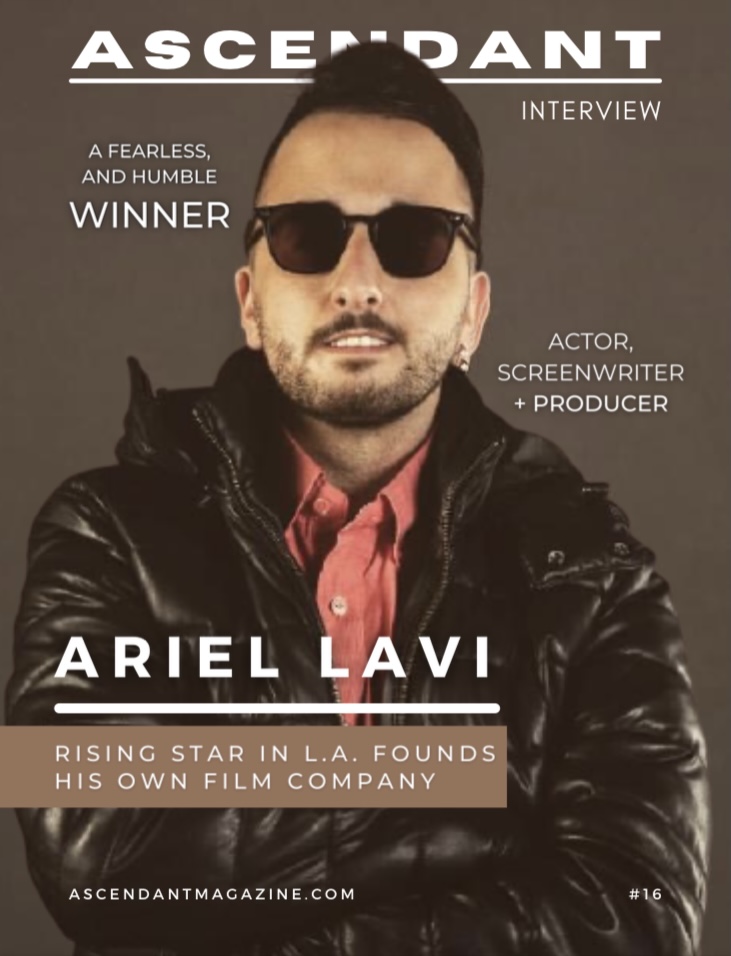 The International film producer, screenwriter, and actor Ariel Lavi continues to break records in the International film industry. And this time, 2 films he wrote and produced and in 2 different countries- Mexico and Nigeria will be screened at one international film festival- Toronto International Nollywood Film Festival. This Film Festival includes films from Hollywood, Nollywood, and Bollywood. Former films were distributed to Netflix. The film festival will be on 18 September.
The film in Mexico he produced is a Sci Fi short film called "Metanoia". This film tells about a lesbian couples- Ana and Sara that they have a crisis in their relationship. Sara thinks that Ana is neglecting herself and Ana wants to prove to her that she is still attractive although she feels insecure. One day, a mystery package appears and changes their life forever. Ana becomes unattractive and Sara should decide if to break up with her or not. The cast includes the famous actress Jessica Decote, Carlos Hendrick Huber and Laura Di Luca, Written by David Alejandro Gigena Kazimierczak, Directed by Moran Avni. This film was distributed to streaming platforms in China: IQiyi- Netflix Of China, Tencent Video, Youko Video and Bilibili. The film was screened at Cinepolis hall in Mexico City, Hilltop Film Festival Of Diversity and Inclusion in Alabama, Lift Off Filmmaker film festival in London of the Hollywood studios- Pinewood Studios that produced James Bond films. In this festival, although they didn't win, they won in the number of audience votes and qualified to the finals out of 212 films all over the world. In addition, the film was screened at McMinnville Sci Fi Film Festival in Oregon, Kino film festival in Ottawa and now in Toronto International Nollywood Film festival and will be screened at many festivals all over the world. It will also be distributed soon to streaming platforms in the US.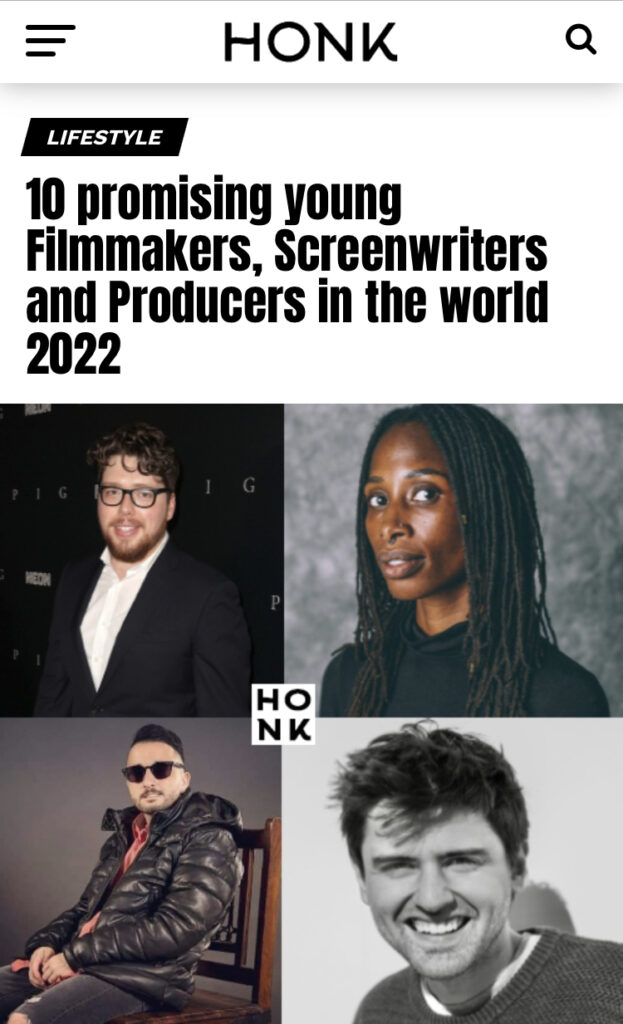 The second film in Nigeria he wrote and produced is a drama short film called "Dangerous Silence". This film tells about Lila, a young girl,18, who is sexually exploited by two men – Chuimbo and Gathee.Chiumbo is an unscrupulous man and yet Gathee is tormented time and time again but is afraid to go out against his friend. When he decides to do it, it's too late. The cast includes the award winning Nollywood actor- Olaide Almaroof, Otega Igho and Jemina Adelekan. The film is directed by the Nollywood film director Adeyinka Adetoyi.
In these films, Ariel Lavi proves for the hundredth time how huge he is both as a producer and as a screenwriter. There is no doubt that this lift will continue to drive on the way to being one of the most promising in the world, as noted in the American magazine "Honk" as one of the most promising young people in the world alongside young filmmakers/Screenwriters/ Producers from Hollywood .
He continues to produce films around the world and produced films in the US, Mexico, Nigeria, Dubai, Canada. He has worked with famous actors all over the world and in every country he has worked he has a crew. He already has 15 films when he is 27 years old and still a university student. The section is left speechless about the record of this International Film Producer, Screenwriter and Actor- 2 films from his 2 different countries will be screened at a famous film festival. This isn't the last film festival that we will see these films.
Follow Ariel Lavi on social media:
https://www.instagram.com/ariellavi_15/
https://www.facebook.com/ariel.komlosh.5
Ariel Lavi's IMDB Profile
https://m.imdb.com/name/nm4258590/
Be sure to check out the trailers of Ariel Lavi's films below:
Metanoia
https://www.instagram.com/tv/Cb9di83D6Rn/?igshid=YmMyMTA2M2Y=
Dangerous Silence
https://www.instagram.com/tv/Cc2zDOgjomq/?igshid=YmMyMTA2M2Y=