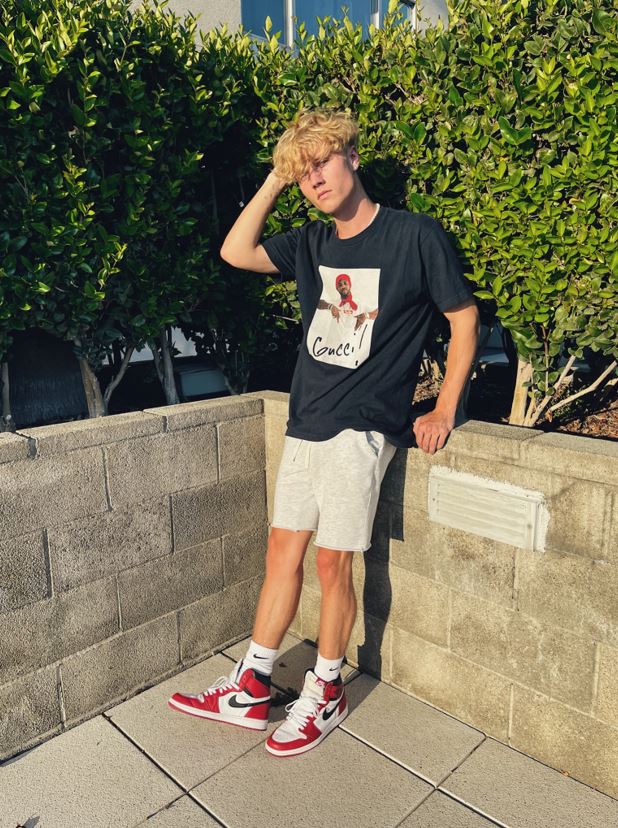 In a recent interview with Spotlight Magazine, we sat down with Tyler Pauley. He opened up about his journey as a multi-talented artist and rising producer. He also gave out insight for aspiring musicians, shared his heart and talked about new music.
SPOTLIGHT: TYLER, GREAT TO HAVE YOU! TELL US WHERE YOU'RE FROM AND HOW YOU GOT INSPIRED TO MAKE MUSIC
TP: In 6th grade, I joined the percussion group learning about every drum, keyboard and instrument within the percussion ensemble. I ended up playing the snare drum all four years, getting a better understanding of rhythm. Once I had an experience and grew older with more knowledge, I started working on the laptop gifted to me for Christmas at age 15.
On top of that, growing up in the city of Atlanta, I was surrounded by the music/hip hop culture no matter where I was at. If I wasn't listening to a new Lil baby album or Future album, my friends were, so it was always in my ears no matter what.
SPOTLIGHT: MANY PEOPLE THINK THEY CAN FAST-TRACK THEIR CAREER, WHAT ARE YOUR THOUGHTS?
TP: Everything did not happen overnight for me, but many people do think that is the case. People don't see the work my team and I put in behind the scenes to get to this point. I know that it sounds very cliché, but there was a lot of hard work and patience involved, and now I'm thankful to see the fruits of my labour.
SPOTLIGHT: WHAT IS ONE OF YOUR GREATEST ACHIEVEMENTS YOU'RE MOST PROUD OF?
TP: I've been fortunate enough to have been in the same studio as Lil Yachty, SlxmJxmmy, and many others. I learned a lot from observing how they operate in the studio and picked up some things that I can use to perfect my craft. It's about learning and continuing to progress in this industry.
SPOTLIGHT: WHAT DOES MUSIC MEAN TO YOU?
TP: Music has always been a significant part of my life; it always opens up a drive within me when I'm creating or producing music. There's always been an energy that inspires me to create my unique beats that hopefully inspires others in the overall scheme of my career."
SPOTLIGHT: SO GREAT TO HAVE YOU JOIN US AND SHARE YOUR MUSICAL UPBRINGING. WE LOVE THAT WE KNOW READERS WILL RESONATE WITH YOUR EXPERIENCE.
TP: Thank you so much for having me!
Tyler Pauley is an emerging artist known for his unique production aesthetic and reflective lyricism. He is here to make sure no time is wasted being the great artist and producer he is, and it shows within his work. Once he obtained the audience, Tyler couldn't lose the momentum he had created. His goal is to pass down the information and knowledge he has acquired at a young age to motivate others to strive for their dreams.
Stay connected with Tyler below:
https://open.spotify.com/artist/1BGaN8kqcBNodKxyE0sNPo?si=VR4CiW53QZmodwjB6VXr9Q